Weeds of Doubt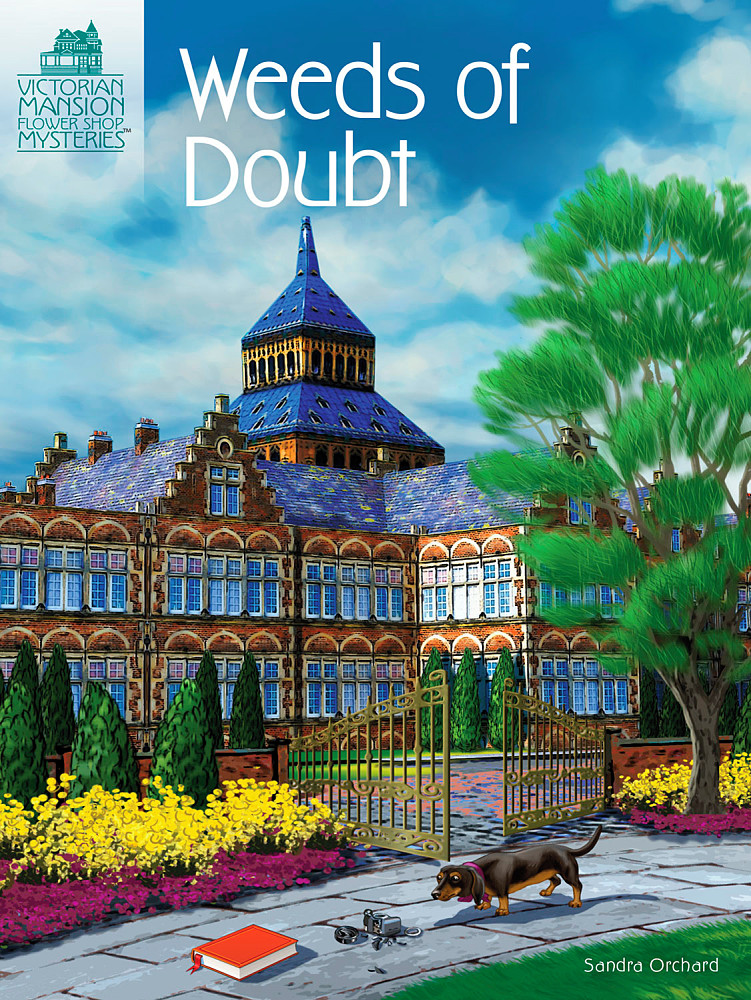 Summer is winding down and florist Kaylee Bleu and the other residents of Orcas Island, Washington, are planting fall flowers and preparing for another bustling autumn tourist season. But Kaylee has a full course load. Turtle Cove High School's most beloved teacher has retired and is about to move off the island, and mild-mannered school librarian Wilma has begged Kaylee and the other members of the Petal Pushers garden club to help her assemble a last-minute class reunion so that everyone can say goodbye before he leaves town.


Unfortunately, there's nothing gym-dandy about the social when someone is killed on the beach. It's not a former-student body that Kaylee nearly stumbles over while walking Bear. It's the photography buff brought along as a date by one of the alumni, and other than Arnold, the poor sap, no one knows her. So who else would have a motive to kill her? Unless Wilma, who's harbored a secret crush on the dentist for more than a decade, got jealous enough to pick a peck of poison and ring the final bell on her rival . . .


It soon becomes clear that the dead woman was not who she seemed and that her interest in Arnold was absent any real affection. Now a whole lot of cliques seem to be interested in the photos she'd been clicking. Not only that, someone's been using innovative technology and hacking into the recesses of people's computers and phones. One of these former friends is on the dishonor roll, but who's throwing whom under the bus?


Kaylee will have to do some old-school detective work if she's to mow down a murderer; before someone else becomes dead of the class.
The Characters
Kaylee Bleu
At 40, Kaylee's life is about to change in a really big way.

When her job at the university is suddenly eliminated, Kaylee is left feeling lost. Yet it couldn't have happened at a better time.

A fortuitous phone call sets an exciting new course for Kaylee. She packs up her life and moves to take ownership of her grandparents' grand Victorian mansion flower shop and charming Wildflower Cottage, both in Turtle Cove, Wash., on gorgeous Orcas Island.

Of course, Grandpa Ed has been gone for years and while Kaylee feels the pang of missing him, she eagerly accepts her beautiful new surroundings to begin a brand-new chapter in her life.

Then Kaylee discovers that not everything in Turtle Cove is coming up roses. Will the cryptic clues in her grandfather's journal lead her to the truth about what really happened to him years ago -- and straight into the path of a killer?
Mary Bishop
Mary works part-time at The Flower Patch and welcomes Kaylee to Turtle Cove with open arms. As a retired police dispatcher, she has contacts with the local authorities -- connections that come in handy when she's helping Kaylee solve mysteries!
Jessica Roberts
Jessica is the spunky owner of the Death by Chocolate bakery and coffee shop and Kaylee's best friend. She's energetic, funny and can't resist a good mystery. A petite woman with a big smile, she always has a handle on the local scoop, as well as a good conspiracy theory to share.
Bear
When Kaylee adopted Bear from a local shelter, it was love at first sight. Cute, curious and well-mannered, this lovable dachshund is Kaylee's constant companion, escorting her to the flower shop every day. His inquisitive nature might just land him in the middle of a mystery or two.