Digging Up Secrets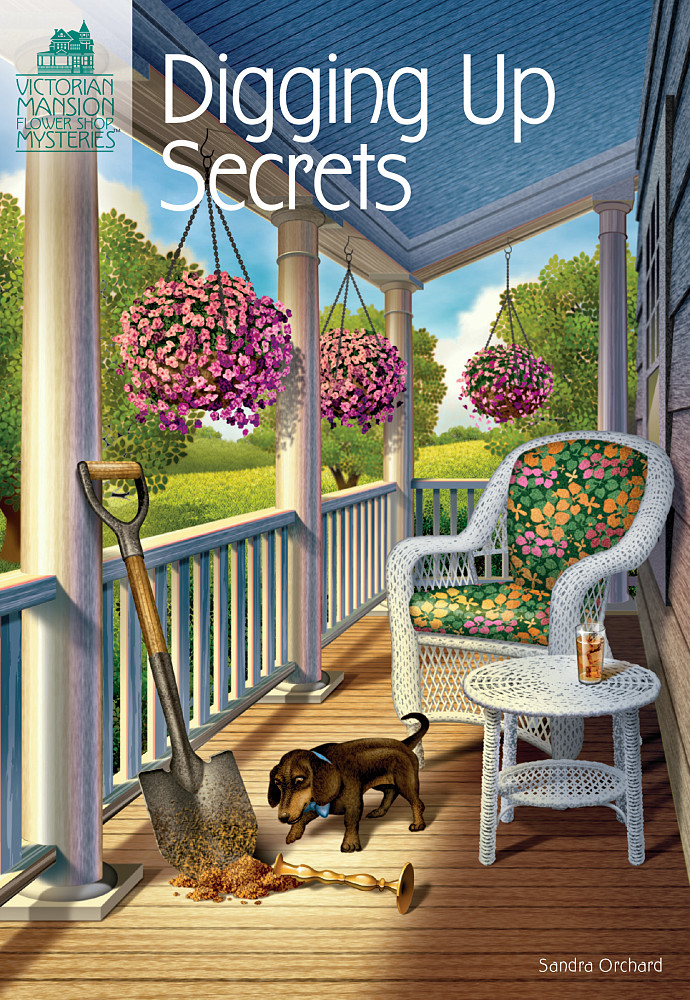 Nothing is coming up roses for Kaylee Bleu. Not only are all of the plants in her flower shop going thirsty because of a busted well pump, but a competing florist on Orcas Island is stealing customers from The Flower Patch. As if that wasn't enough to turn her into Florist Grump, a new client who could be Kaylee's inroad to the lucrative country club set is also her most persnickety yet, and continuously threatens to take her business elsewhere.


But all of that seems like no big deal when Kaylee's plumber discovers a fractured skull in her shop's yard. The remains belong to Danny Lane, a troubled teenager accused of killing a high-school girl in a boating accident thirty-five years ago. The consensus around Turtle Cove was that the boy fled town shortly after the accident, but Kaylee thinks the holes in that story are as big as the grave-size pit dug up around her well pump.


Unfortunately, somebody on Orcas Island wants Kaylee to leave the past buried. At first, she refuses to be intimidated by menacing messages and frightful pranks. But when suspicious accidents begin to befall witnesses close to the cold case, Kaylee's seeds of doubt blossom into dread. She must decide how deep she's willing to dig to determine if Danny's death was an accident . . . or murder.


As her investigation continues, Kaylee seems to be reaping more questions than answers. Who is really to blame for Joelle Spiece's death all those years ago, and who killed Danny Lane? Who is terrorizing her with threats and pranks? Is it the charming congressman, the muscle-bound landscaper, the grieving father, or the grudge-holding curmudgeon? If Kaylee isn't careful, unearthing the answers could be digging her own grave.
The Characters
Kaylee Bleu
At 40, Kaylee's life is about to change in a really big way.

When her job at the university is suddenly eliminated, Kaylee is left feeling lost. Yet it couldn't have happened at a better time.

A fortuitous phone call sets an exciting new course for Kaylee. She packs up her life and moves to take ownership of her grandparents' grand Victorian mansion flower shop and charming Wildflower Cottage, both in Turtle Cove, Wash., on gorgeous Orcas Island.

Of course, Grandpa Ed has been gone for years and while Kaylee feels the pang of missing him, she eagerly accepts her beautiful new surroundings to begin a brand-new chapter in her life.

Then Kaylee discovers that not everything in Turtle Cove is coming up roses. Will the cryptic clues in her grandfather's journal lead her to the truth about what really happened to him years ago -- and straight into the path of a killer?
Mary Bishop
Mary works part-time at The Flower Patch and welcomes Kaylee to Turtle Cove with open arms. As a retired police dispatcher, she has contacts with the local authorities -- connections that come in handy when she's helping Kaylee solve mysteries!
Jessica Roberts
Jessica is the spunky owner of the Death by Chocolate bakery and coffee shop and Kaylee's best friend. She's energetic, funny and can't resist a good mystery. A petite woman with a big smile, she always has a handle on the local scoop, as well as a good conspiracy theory to share.
Bear
When Kaylee adopted Bear from a local shelter, it was love at first sight. Cute, curious and well-mannered, this lovable dachshund is Kaylee's constant companion, escorting her to the flower shop every day. His inquisitive nature might just land him in the middle of a mystery or two.