The Mistletoe Murder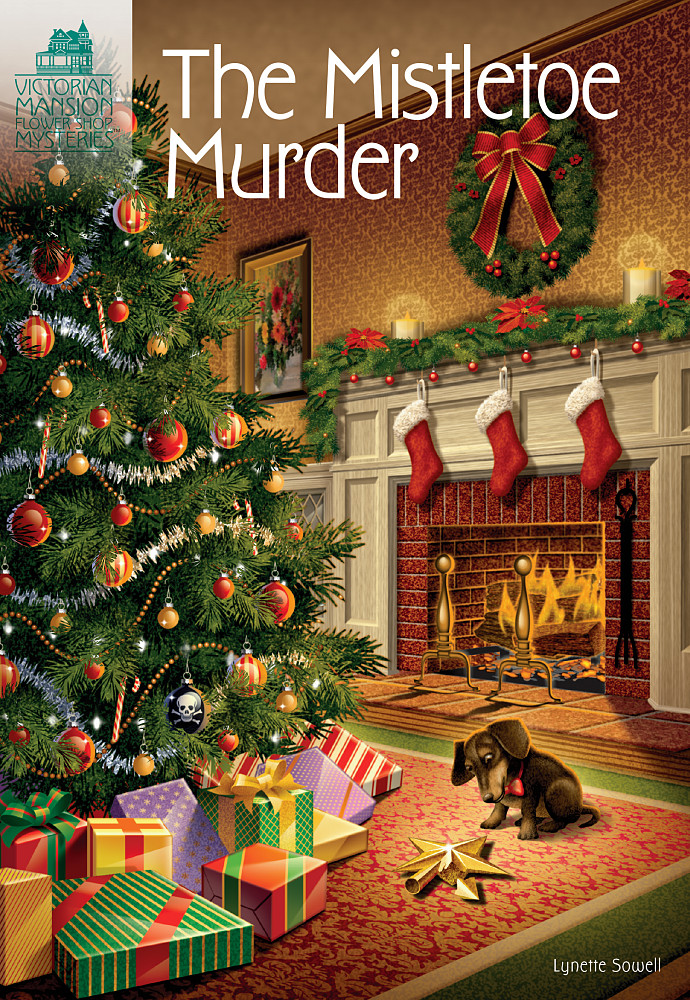 It's Christmastime on beautiful Orcas Island, Washington, and the entire town is brimming with holiday cheer. Kaylee Bleu, the new owner of The Flower Patch flower shop, is excited to deck the halls of Turtle Cove Mansion along with a group of interior designers. Their elegant seasonal displays will be auctioned off to benefit a worthy cause. But Kaylee's enthusiasm wanes when she realizes that not everyone is filled with goodwill. Her fellow designers have big personalities with egos to match and make the charity event feel like a competition.


The festive occasion takes a much darker turn when one of the designers is murdered.


For Kaylee and her friends in the Petal Pushers garden club, 'tis the season to track down a killer. They - along with Kaylee's inquisitive dachshund, Bear - investigate the death of prominent designer Kris Carroll, uncovering family secrets, bitter rivalries, and startling revelations. But more questions arise, and even Kaylee's work as a forensic botanist consultant doesn't help her separate the truth from the humbug. As Kaylee tries to decipher who is naughty and who is nice, she receives threatening notes, warning her to mind her own business . . .


Will the murderer be brought to justice before the Yule log can be tossed on the fire? Or will there be no good tidings in Turtle Cove this holiday season?
The Characters
Kaylee Bleu
At 40, Kaylee's life is about to change in a really big way.

When her job at the university is suddenly eliminated, Kaylee is left feeling lost. Yet it couldn't have happened at a better time.

A fortuitous phone call sets an exciting new course for Kaylee. She packs up her life and moves to take ownership of her grandparents' grand Victorian mansion flower shop and charming Wildflower Cottage, both in Turtle Cove, Wash., on gorgeous Orcas Island.

Of course, Grandpa Ed has been gone for years and while Kaylee feels the pang of missing him, she eagerly accepts her beautiful new surroundings to begin a brand-new chapter in her life.

Then Kaylee discovers that not everything in Turtle Cove is coming up roses. Will the cryptic clues in her grandfather's journal lead her to the truth about what really happened to him years ago -- and straight into the path of a killer?
Mary Bishop
Mary works part-time at The Flower Patch and welcomes Kaylee to Turtle Cove with open arms. As a retired police dispatcher, she has contacts with the local authorities -- connections that come in handy when she's helping Kaylee solve mysteries!
Jessica Roberts
Jessica is the spunky owner of the Death by Chocolate bakery and coffee shop and Kaylee's best friend. She's energetic, funny and can't resist a good mystery. A petite woman with a big smile, she always has a handle on the local scoop, as well as a good conspiracy theory to share.
Bear
When Kaylee adopted Bear from a local shelter, it was love at first sight. Cute, curious and well-mannered, this lovable dachshund is Kaylee's constant companion, escorting her to the flower shop every day. His inquisitive nature might just land him in the middle of a mystery or two.