Wild Things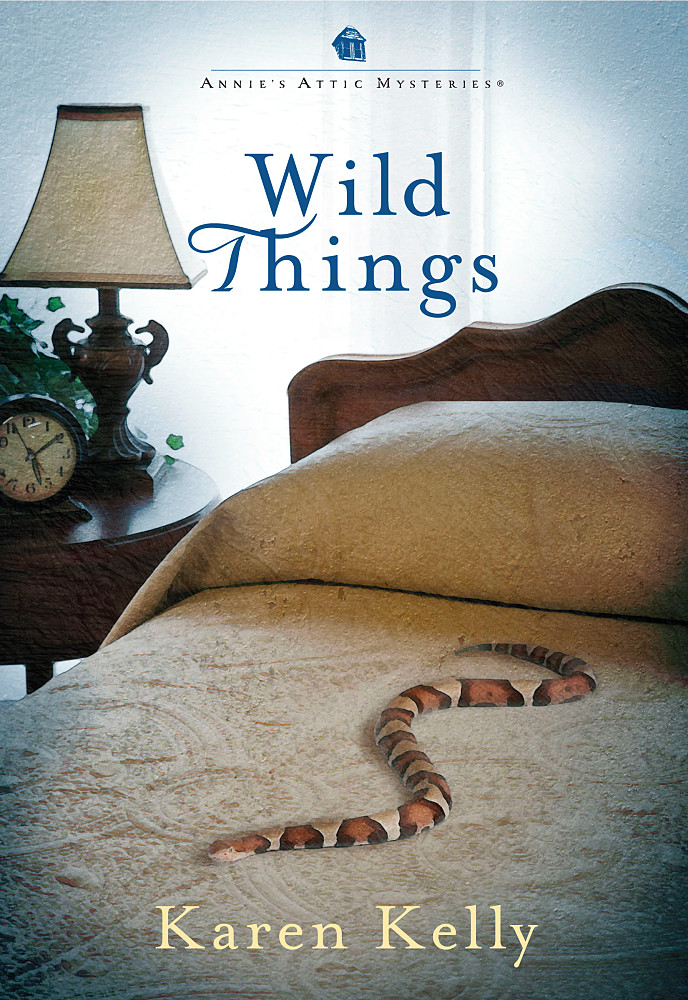 It is a rare occasion when Annie Dawson receives a visitor from her old hometown of Brookfield, Texas, and she is decidedly puzzled when Seneca Marchal shows up unannounced on Main Street of Stony Point, Maine. Seneca is traveling alone, her husband and grown children still back in Texas.

It was Seneca, a hard-hitting journalist, who provided the strongest shoulder for Annie following the death of her beloved husband, Wayne. Seneca helped Annie pull out of the shroud of grief and move on to the next phase of her life—a move that ultimately led her to Stony Point, the town where she enjoyed summers with her grandparents, Charles and Elizabeth Holden.

Seneca says she is just looking for a few days of relaxation, but Annie senses something deeper and more troubling in her friend's eyes. Seneca refuses to stay with Annie at Grey Gables, the home she inherited when her grandmother died. Is Seneca trying to protect her from something or someone? Annie fears that another mystery is unfolding before her eyes—a sinister and deadly mystery trying to envelop both Seneca and herself.

Annie must pursue this latest mystery without the help of her favorite amateur sleuth, Alice MacFarlane. Alice has been called away to Florida because of her mother's failing health. Still, the members of the Hook and Needle Club circle the wagons to help Seneca, Annie, and Alice through their crises.

Join Annie and her friends on this latest adventure sure to lead them all to the seamier, wild side of Stony Point.
The Characters
Annie Dawson
Annie has lived in Brookfield, Texas, for the last 28 years but grew up in Stony Point, Maine. At 49, she is still attractive with her gray-blond hair, but since her husband, Wayne, died of a heart attack last year, her green eyes have lost their sparkle. She doesn't know quite how she fits into this new, but lonely, phase of her life. So she contents herself with her crochet projects and her garden. Still, however, her life lacks focus and meaning.
Alice MacFarlane
A childhood friend of Annie's, Alice has lived in Stony Point all her life. She is divorced and lives next door to Grey Gables in the small but cozy carriage house that used to be the gatekeeper's house for the mansion on the hill. Annie is delighted to reconnect with her long-lost friend.
Mary Beth Brock
Mary Beth is the owner of the local yarn shop, A Stitch in Time, in the center of town. She has lived in Stony Point her whole life, has never been married and seems to be the self-appointed town mother. It's nearly impossible to keep a secret around her since she knows absolutely everything going on in town.
LeeAnn Sorensen
Annie's daughter LeeAnn lives in Dallas, Texas and has an independent nature. She and her husband, Herb, have 5-year-old twins, John and Joanna. LeeAnn is worried about her mother's well-being but keeps in touch on a regular basis.