The Kennel Caper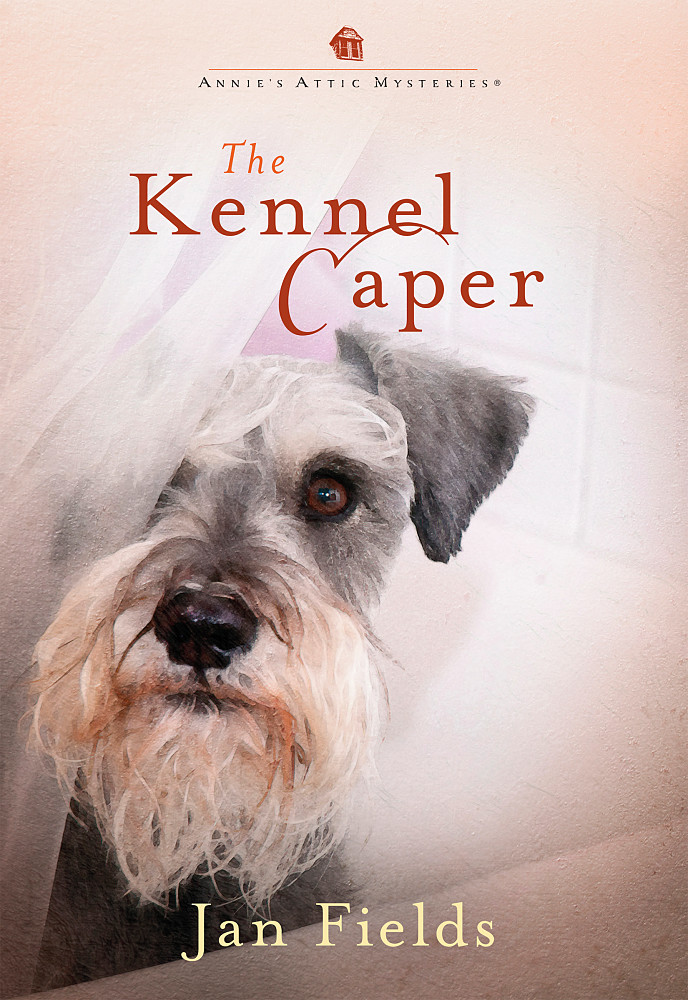 The residents of Stony Point, Maine, are getting restless over a string of break-ins that have been plaguing the community. The burglars have hit some of the most upscale residences in Stony Point, and they seem to know just when the homeowners are out of town.

Annie Dawson and her best friend, Alice MacFarlane, have solved many mysteries that have originated in the attic of Annie's Victorian-era home, Grey Gables, but this one has no connection to the attic. It has Annie, Alice, and the local police stymied.

The common thread running through the series of crimes is a connection to a new pet kennel. If the break-ins aren't solved soon, it could ruin the business. For all that Annie and Alice know, maybe the owners are the crooks—and their business should be ruined.

When the home of Ian Butler, the dynamic mayor of the town, and Annie's beau, is hit, Annie decides that the criminals have to be dealt with once and for all. Ian and Jim Parker, Alice's on-again, off-again boyfriend, team up with Annie and Alice to go undercover and smoke the thieves out.

Annie and Alice are also aided by their friends from the Hook and Needle Club, a needlecraft group that specializes in crocheting, knitting, cross-stitch, quilting—and all things mysterious.

Join Annie, Alice, and the rest of the gang as they ferret out the crooks and put them in the doghouse in.
The Characters
Annie Dawson
Annie has lived in Brookfield, Texas, for the last 28 years but grew up in Stony Point, Maine. At 49, she is still attractive with her gray-blond hair, but since her husband, Wayne, died of a heart attack last year, her green eyes have lost their sparkle. She doesn't know quite how she fits into this new, but lonely, phase of her life. So she contents herself with her crochet projects and her garden. Still, however, her life lacks focus and meaning.
Alice MacFarlane
A childhood friend of Annie's, Alice has lived in Stony Point all her life. She is divorced and lives next door to Grey Gables in the small but cozy carriage house that used to be the gatekeeper's house for the mansion on the hill. Annie is delighted to reconnect with her long-lost friend.
Mary Beth Brock
Mary Beth is the owner of the local yarn shop, A Stitch in Time, in the center of town. She has lived in Stony Point her whole life, has never been married and seems to be the self-appointed town mother. It's nearly impossible to keep a secret around her since she knows absolutely everything going on in town.
LeeAnn Sorensen
Annie's daughter LeeAnn lives in Dallas, Texas and has an independent nature. She and her husband, Herb, have 5-year-old twins, John and Joanna. LeeAnn is worried about her mother's well-being but keeps in touch on a regular basis.