A Stony Point Christmas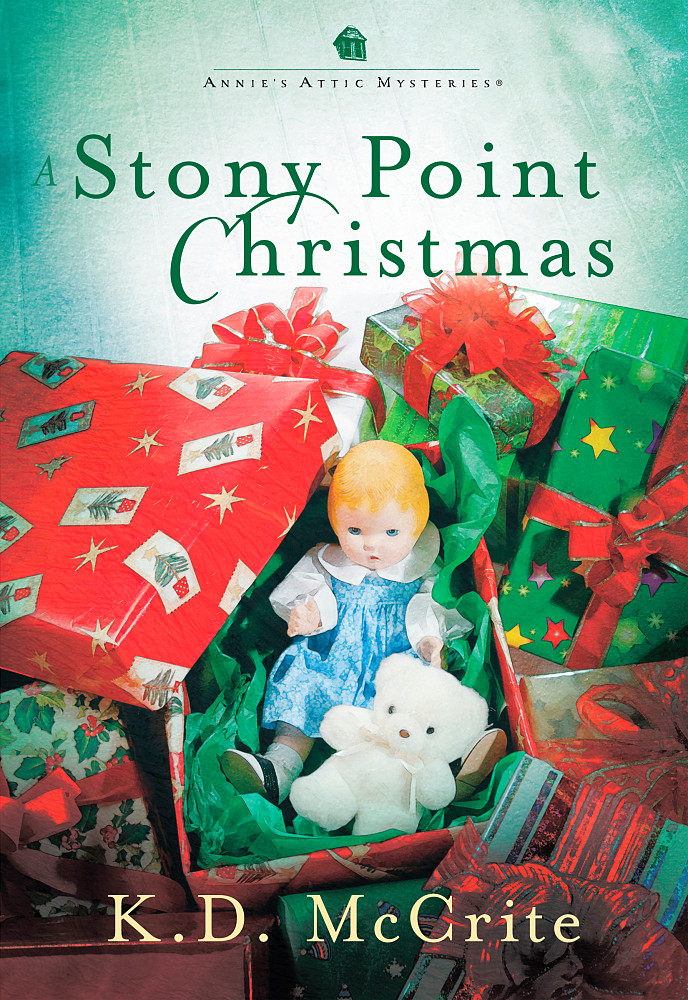 Annie Dawson has had many mysteries thrown at her since moving to Stony Point, Maine, and Grey Gables, the Victorian home she inherited from her grandmother, Elizabeth Holden. But nothing has matched this one.

A mysterious benefactor is leaving generous gifts for various Stony Point residents, each one accompanied by a handwritten note saying, "Early Merry Christmas, from Stony Point's Santa." Annie would leave the philanthropist alone to do his or her good deeds, if it weren't for the fact that more and more people from the small seaside village suspects that Annie, the transplant from Texas, is the secret Santa.

If it's not Annie, who is it? Could it be Alice MacFarlane, Annie's best friend? Perhaps it is one of the members of the Hook and Needle Club, the handcrafting group Annie belongs to and who have helped her time and time again solve the mysteries that fate tosses her way.

Or maybe Ian Butler, Stony Point's mayor who would also like to be Annie Dawson's suitor, is merely trying to deflect attention from himself and toward Annie. Maybe it is Ian who is Stony Point's Santa.

All of the clues seemingly lead nowhere as Annie tries to prove she is not the source of the lavish gifts. And then a surprise gift is left within the walls of Grey Gables—a gift that will leave Annie speechless. Has the mystery Santa struck again? Or is Annie's gift a true Christmas miracle of sorts?

Join Annie and her friends as they tackle this latest mystery in A Stony Point Christmas.
The Characters
Annie Dawson
Annie has lived in Brookfield, Texas, for the last 28 years but grew up in Stony Point, Maine. At 49, she is still attractive with her gray-blond hair, but since her husband, Wayne, died of a heart attack last year, her green eyes have lost their sparkle. She doesn't know quite how she fits into this new, but lonely, phase of her life. So she contents herself with her crochet projects and her garden. Still, however, her life lacks focus and meaning.
Alice MacFarlane
A childhood friend of Annie's, Alice has lived in Stony Point all her life. She is divorced and lives next door to Grey Gables in the small but cozy carriage house that used to be the gatekeeper's house for the mansion on the hill. Annie is delighted to reconnect with her long-lost friend.
Mary Beth Brock
Mary Beth is the owner of the local yarn shop, A Stitch in Time, in the center of town. She has lived in Stony Point her whole life, has never been married and seems to be the self-appointed town mother. It's nearly impossible to keep a secret around her since she knows absolutely everything going on in town.
LeeAnn Sorensen
Annie's daughter LeeAnn lives in Dallas, Texas and has an independent nature. She and her husband, Herb, have 5-year-old twins, John and Joanna. LeeAnn is worried about her mother's well-being but keeps in touch on a regular basis.