The Valise in the Attic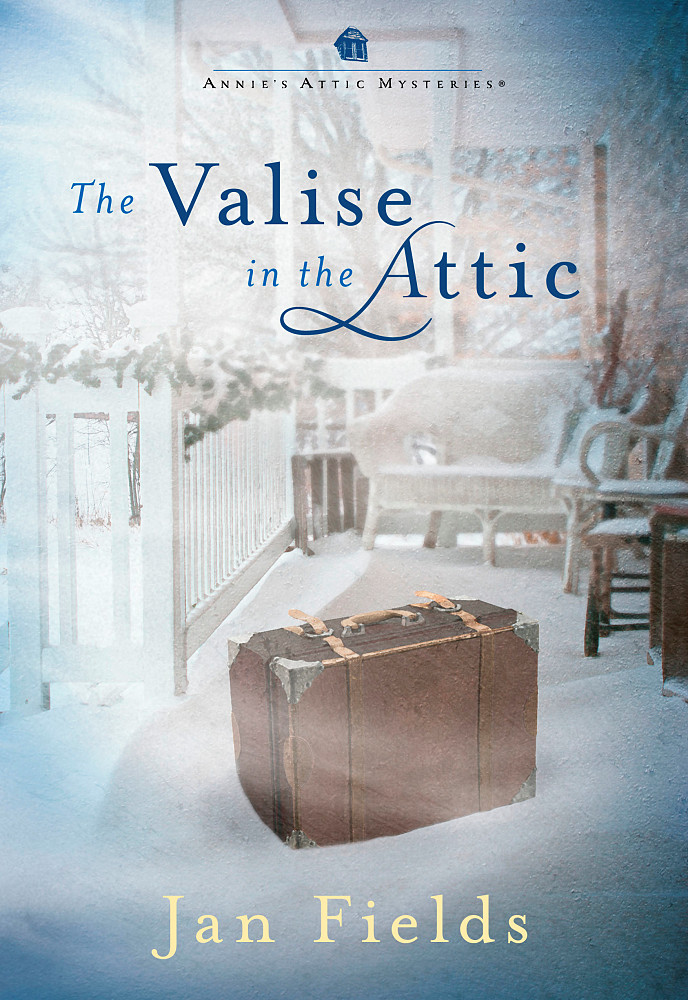 How could something so innocent turn into something so sinister? Excitement in Stony Point, Maine, has been brimming over for days because of the unexpected visit of a film crew to the seacoast village to shoot scenes for a made-for-television drama, A Very Maine Christmas.

Two well-known actors headline the production. Logan Larriby, a teenage sensation and heartthrob, is dazzling the locals—especially the girls—with his youthful good looks and vitality. Matt Rusher, a seasoned action hero trying to find a new angle for his career, is also turning heads among the more mature set. Annie Dawson, her best friend Alice MacFarlane and their friends from the Hook and Needle Club have agreed to appear as extras in the movie, and the pre-Christmas hullaballoo warms the frigid, snow-crusted Stony Point atmosphere. But then the small leather-bound suitcase Annie pulls from her Grey Gables attic for a movie prop is nearly stolen, and Annie is left shaken following the mugging. And now Alice has been kidnapped!

Annie and Ian Butler, Stony Point's dashing mayor, throw together a desperate plan to free Alice. They also try to discover why the kidnapper is so feverishly bent on stealing the valise from the attic of Grey Gables.

The Characters
Annie Dawson
Annie has lived in Brookfield, Texas, for the last 28 years but grew up in Stony Point, Maine. At 49, she is still attractive with her gray-blond hair, but since her husband, Wayne, died of a heart attack last year, her green eyes have lost their sparkle. She doesn't know quite how she fits into this new, but lonely, phase of her life. So she contents herself with her crochet projects and her garden. Still, however, her life lacks focus and meaning.
Alice MacFarlane
A childhood friend of Annie's, Alice has lived in Stony Point all her life. She is divorced and lives next door to Grey Gables in the small but cozy carriage house that used to be the gatekeeper's house for the mansion on the hill. Annie is delighted to reconnect with her long-lost friend.
Mary Beth Brock
Mary Beth is the owner of the local yarn shop, A Stitch in Time, in the center of town. She has lived in Stony Point her whole life, has never been married and seems to be the self-appointed town mother. It's nearly impossible to keep a secret around her since she knows absolutely everything going on in town.
LeeAnn Sorensen
Annie's daughter LeeAnn lives in Dallas, Texas and has an independent nature. She and her husband, Herb, have 5-year-old twins, John and Joanna. LeeAnn is worried about her mother's well-being but keeps in touch on a regular basis.