A Man of His Word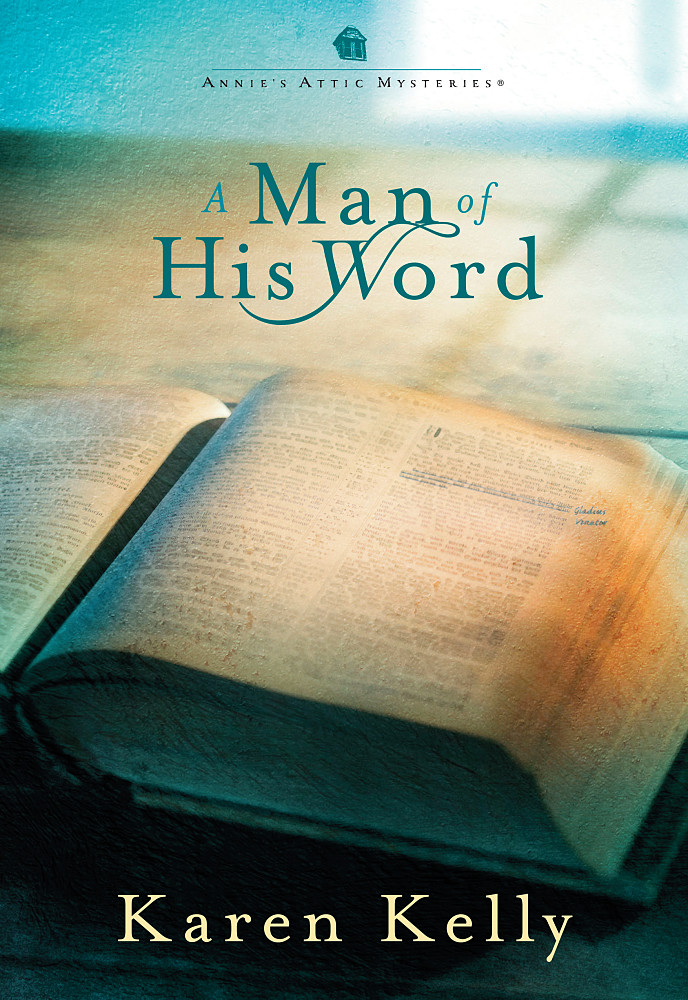 For Annie Dawson, the discovery of an old Bible in the attic of her home is a link to family she really never knew. But now—standing in front of Ron Atwater, a cousin several times removed—Annie wonders if her newfound relationship is about to turn very bad.

Family is of utmost importance to Annie. Her life in Stony Point, Maine, ties her indelibly to her beloved grandparents, Charles and Betsy Holden, and her many childhood visits to their home, Grey Gables. Annie inherited Grey Gables after Betsy's death, and she has spent countless hours repairing the old home while seeking the answers to mysteries long buried in the attic.

But the Bible of William Holden—Charles's uncle and a Superior Court judge—harbors a dark secret that Annie's cousin now seems intent to keep. "You can choose your friends, but not your family." Annie is struck with the truth of that old adage as Ron Atwater glowers at her across the room. In fact, it has been her friends, not her long-lost family, who have helped her thus far in solving the mystery of the Bible from the attic.

Her best friend, Alice MacFarlane, and the rest of the members of the Hook and Needle Club have gone mystery chasing with Annie many times in the past. But the thread of clues from William Holden's Bible keep leading back to a horrible crime and call into question the judge's actions on the bench. What guilt did William apparently carry with him to the grave? Is there a way to reconcile the matter many decades later?

Join Annie and her Hook and Needle Club friends as they read between the scriptural lines in this latest mystery. Will the clues lead Annie to a greater understanding of her family? Or will they instead drive a permanent wedge between them all?
The Characters
Annie Dawson
Annie has lived in Brookfield, Texas, for the last 28 years but grew up in Stony Point, Maine. At 49, she is still attractive with her gray-blond hair, but since her husband, Wayne, died of a heart attack last year, her green eyes have lost their sparkle. She doesn't know quite how she fits into this new, but lonely, phase of her life. So she contents herself with her crochet projects and her garden. Still, however, her life lacks focus and meaning.
Alice MacFarlane
A childhood friend of Annie's, Alice has lived in Stony Point all her life. She is divorced and lives next door to Grey Gables in the small but cozy carriage house that used to be the gatekeeper's house for the mansion on the hill. Annie is delighted to reconnect with her long-lost friend.
Mary Beth Brock
Mary Beth is the owner of the local yarn shop, A Stitch in Time, in the center of town. She has lived in Stony Point her whole life, has never been married and seems to be the self-appointed town mother. It's nearly impossible to keep a secret around her since she knows absolutely everything going on in town.
LeeAnn Sorensen
Annie's daughter LeeAnn lives in Dallas, Texas and has an independent nature. She and her husband, Herb, have 5-year-old twins, John and Joanna. LeeAnn is worried about her mother's well-being but keeps in touch on a regular basis.