The Unfinished Sonata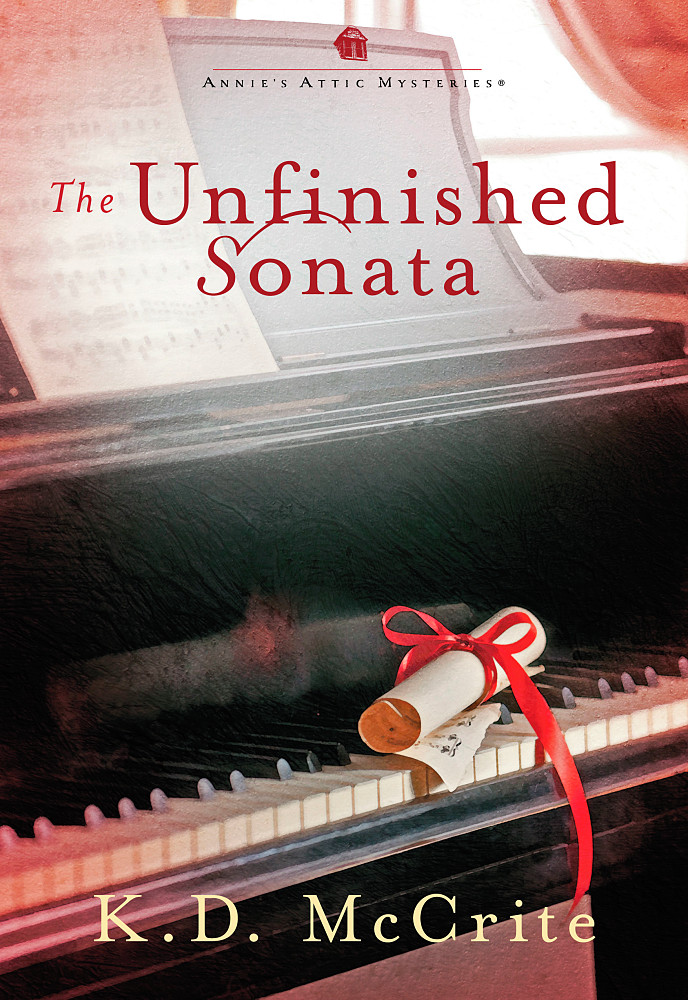 Since the death of her beloved husband, Wayne, Annie Dawson has single-mindedly refused to allow even the prospect of love toward another man to peek inside her heart. Although many of her neighbors in Stony Point, Maine, have tried to link her romantically with the town's dashing mayor, Ian Butler, she has maintained her relationship with him wholly at arm's length.

But now, a blast from her past comes in the form of several anonymous telephone calls to Grey Gables, the Victorian home left to her by her grandmother, Betsy Holden. She missed the calls and no message was left, but an Internet search leads her to the caller's name: Grady Brooks. Memories flood back from her fourteenth year to her first, albeit unrevealed, love. After three decades, what can Grady Brooks want from her—and what could she possibly have for him? At the same time, while cleaning in Grey Gables' library, Annie comes across a mysterious music box, left to her as the crowning piece of a collection her grandmother had assembled. Beautifully carved, it is the only box in the collection that won't play—and the only one Annie was not allowed to play with in her carefree childhood summers spent in Stony Point with Gram.

Where did Betsy come across the music box? Why had it never been repaired? What made it so extraordinary that it was the prized piece of Gram's collection?

These questions will haunt Annie and will lead her down one of the most painful—and yet one of the most romantic—journeys she has taken during the time she has spent sorting out the mysteries hidden inside the walls of Grey Gables. She will need the help of her best friend, Alice MacFarlane, and all of her companions in the Hook and Needle Club to sort out the mystery of the music box and the unfinished sonata.
The Characters
Annie Dawson
Annie has lived in Brookfield, Texas, for the last 28 years but grew up in Stony Point, Maine. At 49, she is still attractive with her gray-blond hair, but since her husband, Wayne, died of a heart attack last year, her green eyes have lost their sparkle. She doesn't know quite how she fits into this new, but lonely, phase of her life. So she contents herself with her crochet projects and her garden. Still, however, her life lacks focus and meaning.
Alice MacFarlane
A childhood friend of Annie's, Alice has lived in Stony Point all her life. She is divorced and lives next door to Grey Gables in the small but cozy carriage house that used to be the gatekeeper's house for the mansion on the hill. Annie is delighted to reconnect with her long-lost friend.
Mary Beth Brock
Mary Beth is the owner of the local yarn shop, A Stitch in Time, in the center of town. She has lived in Stony Point her whole life, has never been married and seems to be the self-appointed town mother. It's nearly impossible to keep a secret around her since she knows absolutely everything going on in town.
LeeAnn Sorensen
Annie's daughter LeeAnn lives in Dallas, Texas and has an independent nature. She and her husband, Herb, have 5-year-old twins, John and Joanna. LeeAnn is worried about her mother's well-being but keeps in touch on a regular basis.