The Package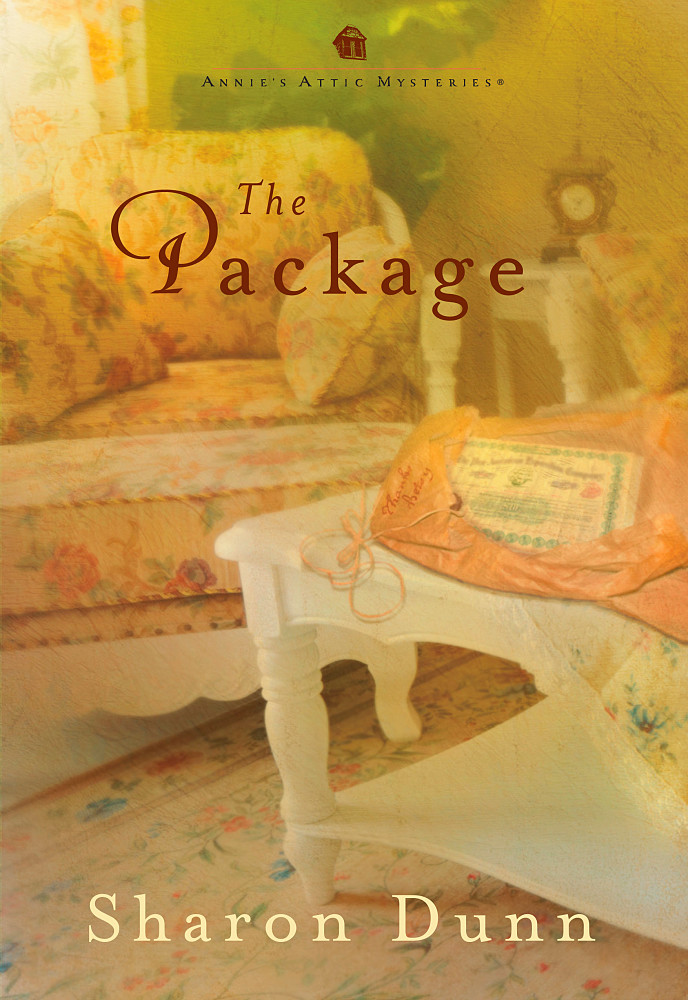 When Annie and her trusted handyman, Wally, stumble upon a mysterious package that had slipped behind an old dresser in the attic of Grey Gables, they are unwittingly swept into a mystery of intrigue, masked identities, and personal danger. Only because they were trying to find the source of some pesky mice who were chewing on the house's wiring did they move around the furniture and boxes that her and mother had stored in the attic.

Now, with the package in hand, what should Annie do with it? Finding the rightful owner becomes a quest that reveals some long-held secrets in Stony Point—secrets that trigger greed and violence.

Meanwhile, Mary Beth, owner of A Stitch in Time—the local needlecraft shop in Stony Point, Maine—persuades the members of the Hook and Needle Club to work with some high school teens to teach them the fine art of needlecrafts. Annie dives into the project and arranges for the teens and their teachers to join with some seniors at Seaside Hills Assisted Living to make layettes for newborns at the local hospital. This experience of intergenerational cooperation opens the hearts of all the participants and opens the eyes of the residents of Stony Point to seize opportunities that promote tolerance and understanding.

But can the teens and the seniors help Annie in her hunt for the rightful owner of the package? Follow Annie as she unravels this mystery and receives some interesting and frightening visitors to her grandparents' home, Grey Gables.
The Characters
Annie Dawson
Annie has lived in Brookfield, Texas, for the last 28 years but grew up in Stony Point, Maine. At 49, she is still attractive with her gray-blond hair, but since her husband, Wayne, died of a heart attack last year, her green eyes have lost their sparkle. She doesn't know quite how she fits into this new, but lonely, phase of her life. So she contents herself with her crochet projects and her garden. Still, however, her life lacks focus and meaning.
Alice MacFarlane
A childhood friend of Annie's, Alice has lived in Stony Point all her life. She is divorced and lives next door to Grey Gables in the small but cozy carriage house that used to be the gatekeeper's house for the mansion on the hill. Annie is delighted to reconnect with her long-lost friend.
Mary Beth Brock
Mary Beth is the owner of the local yarn shop, A Stitch in Time, in the center of town. She has lived in Stony Point her whole life, has never been married and seems to be the self-appointed town mother. It's nearly impossible to keep a secret around her since she knows absolutely everything going on in town.
LeeAnn Sorensen
Annie's daughter LeeAnn lives in Dallas, Texas and has an independent nature. She and her husband, Herb, have 5-year-old twins, John and Joanna. LeeAnn is worried about her mother's well-being but keeps in touch on a regular basis.