The Legacy in the Attic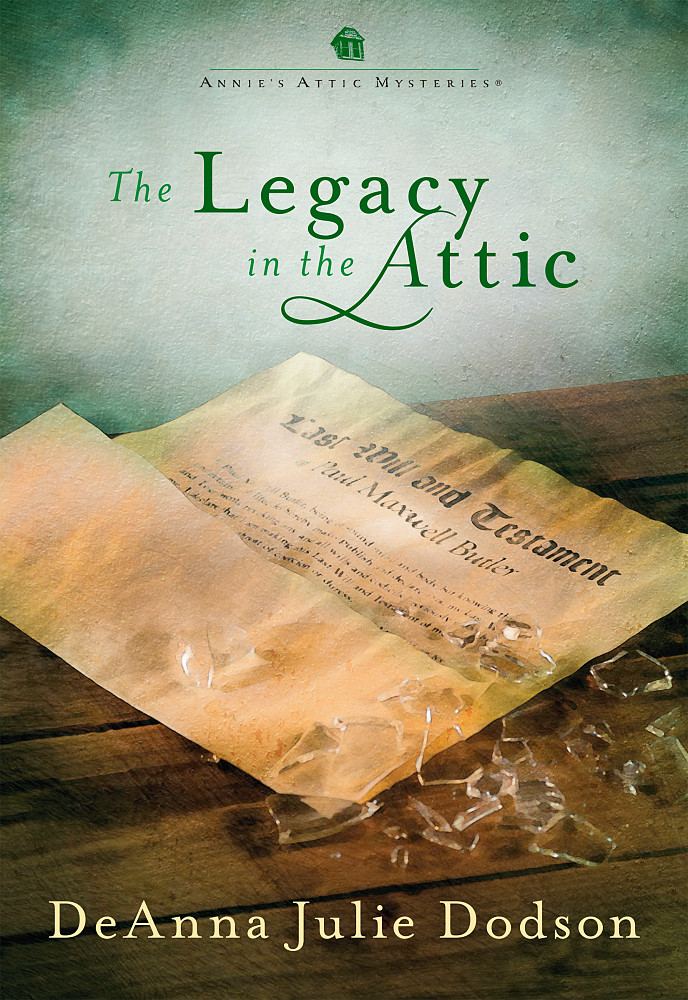 The Last Will and Testament of Paul Maxwell Butler.

How could those simple words come to haunt Annie Dawson and her friends in Stony Point, Maine? But when Annie discovers a will from 1920 in the attic of her home, Grey Gables, the document sets up a series of mysterious twists and turns that threaten the livelihood and legacy of Ian Butler, the mayor of the seacoast town and Annie's love interest.

Nearing the end of his life, Paul Butler had disinherited Ian's great-grandfather and had left all of his estate to a Mayfield grandson. The will was sewn into the lining of an old purse and had gone undetected and had not been probated. Why? Had the Butler family purposefully hidden the will to ensure the family's continued ownership of a lucrative lumber mill?

Annie and her best friend, Alice MacFarlane, set about to unravel the mystery, hoping to keep it from Ian until they have more answers than questions.
Meanwhile, the sawmill has become the target of vandals who seem intent on disrupting the business. At first the mischief is only graffiti and broken windows, but then the mayhem turns dangerous when lumber is set on fire.

Annie's investigation is hampered by the presence of her grandchildren, John and Joanna, visiting for a month from Texas. Just as Annie had visited her grandparents in Stony Point, the twins are spending a summer month with her. She hopes they will become closer to Ian, but the opposite is true of John. What has fostered this new surly behavior toward Ian?

Join Annie, Alice, and the other members of the Hook and Needle Club as they sort out a genealogical mess in The Legacy in the Attic.
The Characters
Annie Dawson
Annie has lived in Brookfield, Texas, for the last 28 years but grew up in Stony Point, Maine. At 49, she is still attractive with her gray-blond hair, but since her husband, Wayne, died of a heart attack last year, her green eyes have lost their sparkle. She doesn't know quite how she fits into this new, but lonely, phase of her life. So she contents herself with her crochet projects and her garden. Still, however, her life lacks focus and meaning.
Alice MacFarlane
A childhood friend of Annie's, Alice has lived in Stony Point all her life. She is divorced and lives next door to Grey Gables in the small but cozy carriage house that used to be the gatekeeper's house for the mansion on the hill. Annie is delighted to reconnect with her long-lost friend.
Mary Beth Brock
Mary Beth is the owner of the local yarn shop, A Stitch in Time, in the center of town. She has lived in Stony Point her whole life, has never been married and seems to be the self-appointed town mother. It's nearly impossible to keep a secret around her since she knows absolutely everything going on in town.
LeeAnn Sorensen
Annie's daughter LeeAnn lives in Dallas, Texas and has an independent nature. She and her husband, Herb, have 5-year-old twins, John and Joanna. LeeAnn is worried about her mother's well-being but keeps in touch on a regular basis.