Her Blessed Gift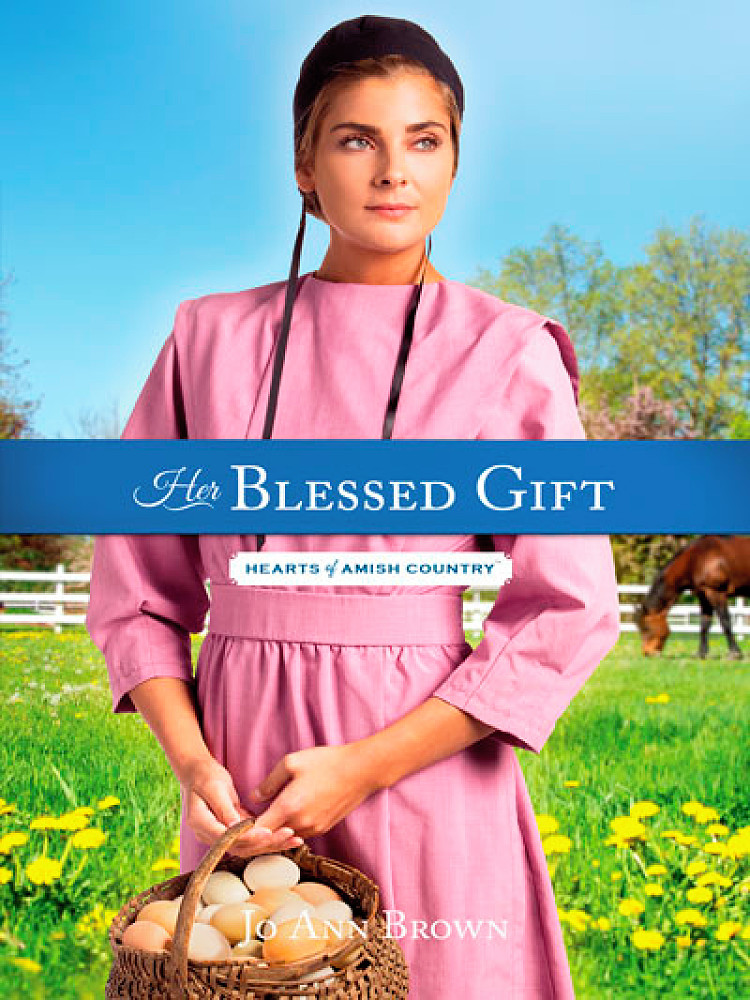 Addie Weaver has lived in the Amish tourist town of Pinecraft for the last year since leaving her difficult life in Lancaster County behind. With the assistance of her dear aunt, she's making a new place for herself in the Florida sunshine, complete with her own tiny home and a job at the local diner. She's not sure she'll stay forever, but for right now she's content. When a handsome Amish man sits down at her booth one evening just before closing, she can see he is troubled by something. Her heart tells her she must try to help.


David Brenneman is at the end of his rope. Since his parents' deaths, he's been responsible for raising his teenage siblings, Roy and Leona Sue. David is worried because the twins have run away from their Pennsylvania home. He's tracked them to Pinecraft, but now he's lost their trail. Tired and in need of a good meal, he can hardly believe his good luck when a kind waitress with a sympathetic ear offers him assistance. Addie takes David to visit her aunt, who knows everyone in Pinecraft, and she promises to put out the alert. If the twins are in town, Aenti Elma will hear about it. Relieved and buoyed by the progress, David walks Addie home. But when they arrive, they find a surprise on the doorstep: a basket containing a pink and precious baby girl.


Who is the child? Where did she come from? David and Addie set out to find sweet little Libby Jo's Mamm, while at the same time continuing to search for David's missing siblings. But along the way they find more than they bargained for, in each other. Addie's love for the baby and encouragement for David are slowly but surely breaching his heart's defenses. And David's steadfast honor and determination are showing Addie that not all men are like her troubled, bitter Daed. Separately, they begin to envision a future with each other. But there's a big obstacle: David's life is in Pennsylvania, and Addie has too many bad memories to go back.


Can someone else's child help two broken people heal and become stronger . . . together?