Hearts of Amish Country Club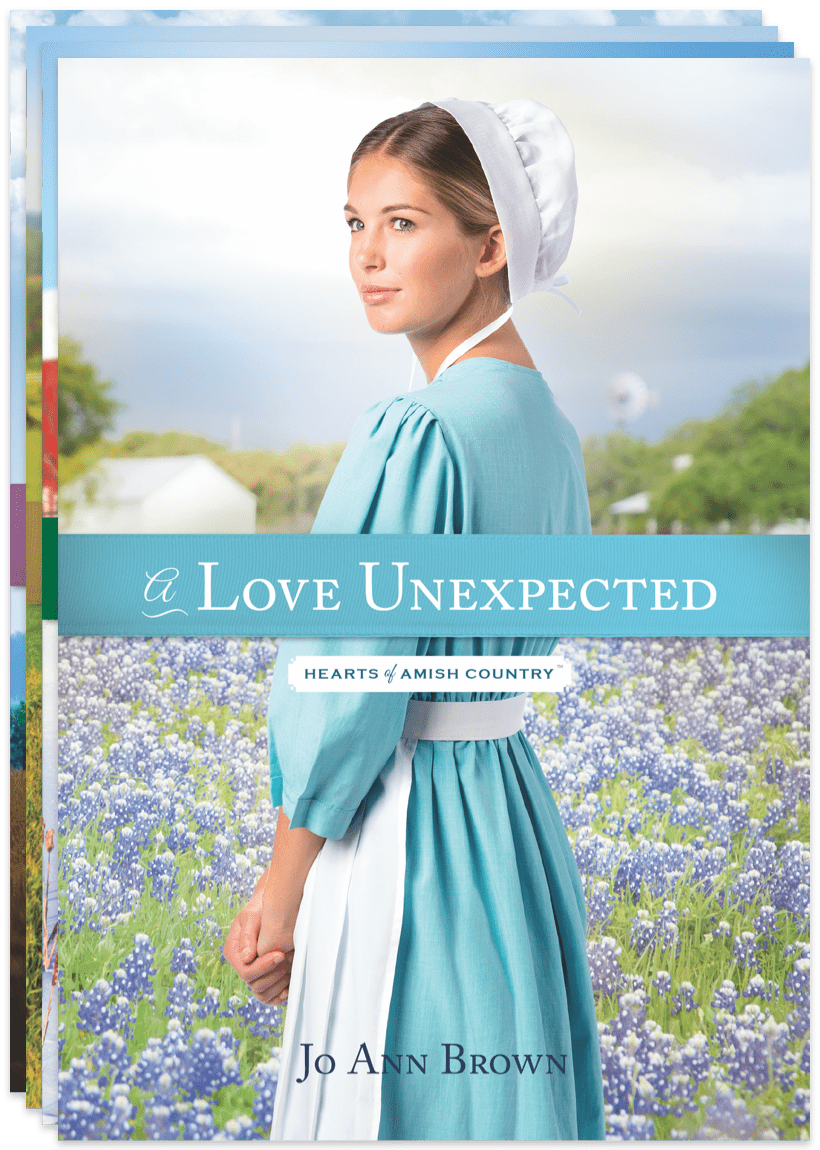 Even the simple life can be complicated when it comes to love.
Faith, family and fellowship -- it's the Amish way. But ever since Grossmammi passed last year, Sarah Beth's heart aches to feel whole again. She knows prayers cannot bring her grandmother back ... or her parents who were killed in a farming accident 12 years ago. It is the longing to have her youngest sisters rejoin Sarah Beth and their other siblings, Cora and Toby, in Hickory Meadows that pushes her to work so hard at selling her vegetables and handicrafts day after day.

All she needs to do is finish the shop next to the house and cater to the busloads of tourists who crisscross Lancaster County, Pa., throughout the summer. Then she will have enough money to bring the girls home. Nothing is going to stop Sarah Beth from getting her family back together! That is until Elias Stutzman, the attractive new buggy maker, moves in next door. And he's brought more than his hand tools to Hickory Meadows.

Since Elias arrived, the random acts of vandalism around Sarah Beth's farm are becoming more regular. She knows he is keeping a big secret-she can see it hiding behind his handsome blue eyes. Will Sarah Beth be able to put her growing curiosity about Elias's past aside so she can stay focused on bringing the twins home? Or will the handsome newcomer's arrival have Sarah Beth changing her plan from fixing family ties to unraveling mysteries and answering questions about tying the knot? Find out how the story unfolds when you join and receive your full copy of A Love Unexpected today!
The Characters
Sarah Beth King
Being the eldest child often means having more responsibility. With four younger siblings, Sarah Beth has a firm understanding of the weight she must bear.

After the passing of her Grossmammi -- a loss almost as devastating as the one the King children endured 12 years earlier when both of their parents were killed in a harvesting accident -- Sarah Beth, 24, is left to look after her special needs sister, Cora, 17, and only brother, Toby, 14. As for her 12-year-old twin sisters, Lovina and Luann, other family members felt it would be best for the girls to live with relatives in another church district, decimating the King family once again.

Family is everything to Sarah Beth! And she is determined to get hers back together ... even if that means putting off her thoughts of courtship and starting a family of her own. But why does her heart beat wildly when she meets her handsome new neighbor, Elias Stutzman? Is she drawn to the allure of his deep blue eyes ... or maybe it is the secrets they are hiding?
Elias Stutzman
Life has been anything but easy for Elias ... abandoned by his Mamm who jumped the fence to Englisch life when he was just a kid ... passed along from one distant relative to another ... running with the wrong group of "friends" who always kept him on the outer edge of their circle.

Now, at 29 years old, Elias longs to be accepted for the hardworking man he is today and leave his past behind him. Hickory Meadows, known for its welcoming folks and strong sense of community, could give him the home he has always dreamed of having -- and possibly a family of his own.

But the shocking damage done to his buggy shop soon after his arrival makes it very clear that he is not welcome. Elias knows only a few people, so who would try to run him out of the church district? Maybe it was just a bunch of bored kids. Perhaps he pushed Sara Beth, his attractive new neighbor with the feisty spirit, a little too far. Or has someone from Elias's past discovered his new life?