The Wedding Dress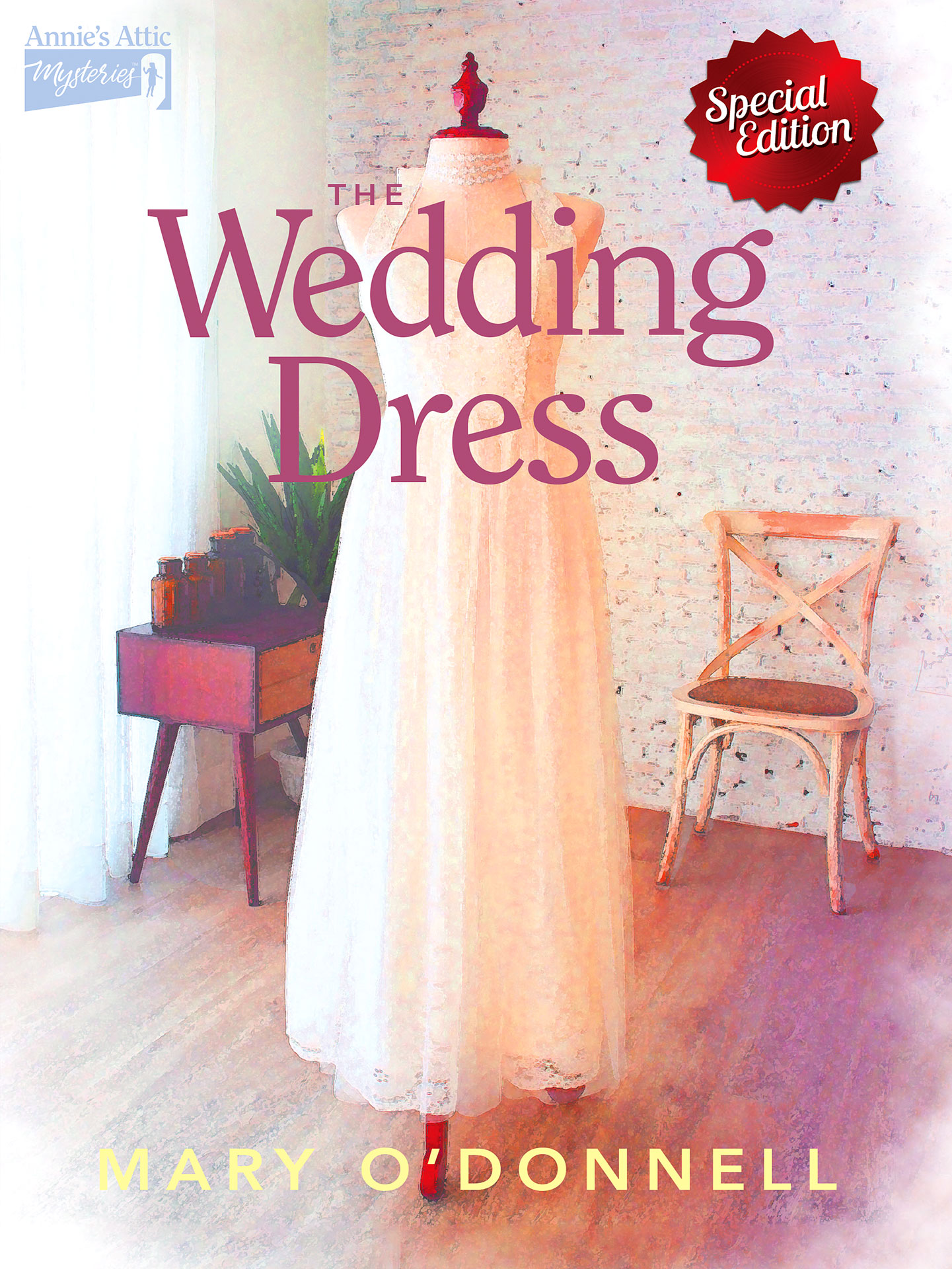 Annie Dawson's attic in Grey Gables divested itself of many treasures the Texan inherited her grandmother's home in Stony Point, Maine, but none as romantic and mysterious as the beautiful wedding dress she finds gracing an old mannequin concealed beneath a sheet along with a hand-crafted veil and pair of gloves.

The dress carries an indelible link back to the first inhabitant of the Victorian mansion, a courageous seafaring captain whose name Annie has never heard until she uncovers the wedding dress in the attic. Captain Zacharias Grey built Grey Gables with the intent of making the house and Stony Point the home for his new bride and their family.

At about the time Annie discovers the wedding dress, the youngest son of Gwendolyn Palmer, Annie's Hook and Needle Club friend, returns home to Stony Point with a wedding-related surprise of his own— a stunning redhead from County Kerry in Ireland whom he introduces as his fiancée.

Dervla O'Keefe swept Tony Palmer off his feet while he toured the British Isles after completing his MBA at Harvard. But the fairy-tale love story isn't exactly the surprise that Gwendolyn had expected.

Meanwhile, renowned artist Andrew Gareth has made Stony Point the latest subject of his quest to capture on canvas the character of all the states of the Union. Grey Gables is central to his plans for his Maine exhibition. But his interest seems to go much deeper than it should. Has his life's path somehow intertwined with Stony Point and Grey Gables?

Join Annie and her friends in the Hook and Needle Club as they join forces to connect all of the clues and solve the mystery of the wedding dress—and how it found its way into Annie's attic.


The Characters
Alice MacFarlane
A childhood friend of Annie's, Alice has lived in Stony Point all her life. She is divorced and lives next door to Grey Gables in the small but cozy carriage house that used to be the gatekeeper's house for the mansion on the hill. Annie is delighted to reconnect with her long-lost friend.
Annie Dawson
Annie has lived in Brookfield, Texas, for the last 28 years but grew up in Stony Point, Maine. At 49, she is still attractive with her gray-blond hair, but since her husband, Wayne, died of a heart attack last year, her green eyes have lost their sparkle. She doesn't know quite how she fits into this new, but lonely, phase of her life. So she contents herself with her crochet projects and her garden. Still, however, her life lacks focus and meaning.
LeeAnn Sorensen
Annie's daughter LeeAnn lives in Dallas, Texas and has an independent nature. She and her husband, Herb, have 5-year-old twins, John and Joanna. LeeAnn is worried about her mother's well-being but keeps in touch on a regular basis.
Mary Beth Brock
Mary Beth is the owner of the local yarn shop, A Stitch in Time, in the center of town. She has lived in Stony Point her whole life, has never been married and seems to be the self-appointed town mother. It's nearly impossible to keep a secret around her since she knows absolutely everything going on in town.