Letters in the Attic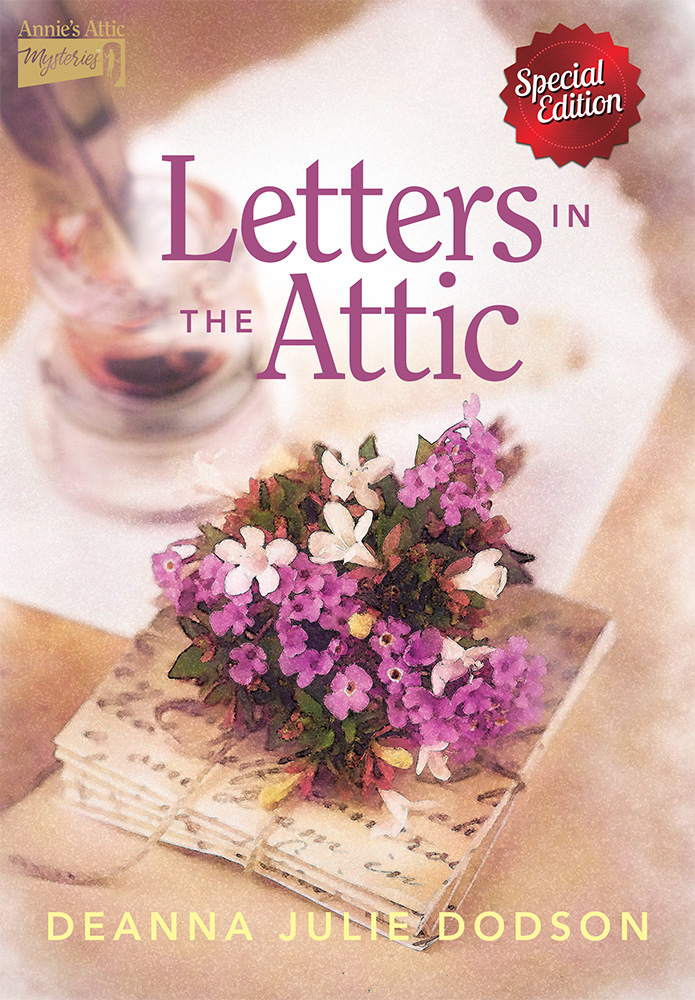 Fall has come to Stony Point, Maine. The summer visitors have left. Annie Dawson, a Texas visitor who is staying at Grey Gables, the stately Victorian house she inherited from her late grandmother, even considers returning to Texas. But when she finds a bundle of letters from a childhood friend from one summer at Grey Gables, she feels a rush of nostalgia for those golden days she spent in Stony Point as a child.

At the urging of her grandmother, she had befriended Susan Morris, the lonely, pretty girl who lived on the outskirts of town. They played at the beach and spent many hours together with Gram at Grey Gables. Their letters had sustained their friendship through the winter months when Annie had to return home to Texas. It was these letters that Annie had saved and brought back to Grey Gables to share with Susan her last summer in Stony Point.

But where is Susan now? It would seem to be a simple task to track her down, or at least
find out what happened to her. But mysteries uncovered in the attic of Grey Gables are never simple. When Annie queries her friends in the Hook and Needle Club, a local stitchery group sponsored by the yarn shop, A Stitch in Time, she receives conflicting stories.

Is she married? Did she move to Florida? Or to California? She's certainly not in Stony Point. Disturbing information draws Annie deeper and deeper into Susan's story, a frightening game of hide and seek with strangers who threaten Annie's life and endanger the lives of her friends. Follow Annie's adventure in her quest for the truth about her friend. You'll have some heart-stopping encounters along the way and be inspired by the ties of true friendship that bind us together.
The Characters
Alice MacFarlane
A childhood friend of Annie's, Alice has lived in Stony Point all her life. She is divorced and lives next door to Grey Gables in the small but cozy carriage house that used to be the gatekeeper's house for the mansion on the hill. Annie is delighted to reconnect with her long-lost friend.
Annie Dawson
Annie has lived in Brookfield, Texas, for the last 28 years but grew up in Stony Point, Maine. At 49, she is still attractive with her gray-blond hair, but since her husband, Wayne, died of a heart attack last year, her green eyes have lost their sparkle. She doesn't know quite how she fits into this new, but lonely, phase of her life. So she contents herself with her crochet projects and her garden. Still, however, her life lacks focus and meaning.
LeeAnn Sorensen
Annie's daughter LeeAnn lives in Dallas, Texas and has an independent nature. She and her husband, Herb, have 5-year-old twins, John and Joanna. LeeAnn is worried about her mother's well-being but keeps in touch on a regular basis.
Mary Beth Brock
Mary Beth is the owner of the local yarn shop, A Stitch in Time, in the center of town. She has lived in Stony Point her whole life, has never been married and seems to be the self-appointed town mother. It's nearly impossible to keep a secret around her since she knows absolutely everything going on in town.