The Lady in the Attic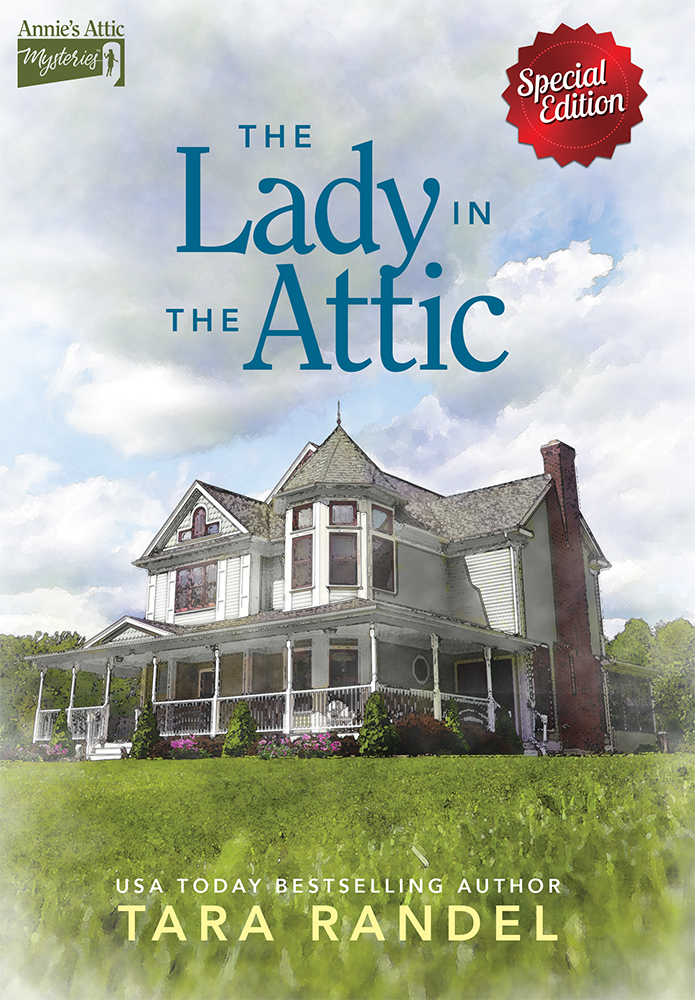 So begins Annie Dawson's breathtaking adventures as she leaves her home in Brookfield, Texas, and drives 2,000 miles to Stony Point, Maine, to settle her grandmother's estate. Ever since Annie's husband died, she'd felt she was lacking direction and purpose. Might Grey Gables be the beginning of a new chapter in Annie Dawson's life? Just one look at the rambling Victorian house she's inherited transports her back to the summers she spent there when she was growing up. As she makes her way up the stairs to the attic, she feels a childhood sense of adventure and mystery.

Gram had stored everything she ever owned in the attic. But in this clutter of boxes, furniture, clothing, and "stuff," Annie notices a large, sheet-covered object set off in a far corner. It looks relatively new with very little dust on it. When did Gram put this up here? Annie wonders. What is revealed makes her gasp. Standing in a roller frame is the largest, most detailed cross-stitch canvas she's ever seen. It features a woman sitting on Grey Gables's porch, of that Annie is sure. But who is this lady? And why did her grandmother hide such a beautiful example of her famed handiwork away in the attic?

The Lady in the Attic is the story of Annie Dawson's hunt to solve the mystery. And it is a heartwarming story of the lives and loves in the coastal town of Stony Point. Annie finds new friends among the townsfolk, especially at the Hook and Needle Club, a stitchery group sponsored by the local needlecraft shop, A Stitch in Time. The members' warmhearted enthusiasm for her search helps her in her quest. With their help, will she also be able to find a new direction for her life? Join Annie and her new friends as they unravel the mystery of The Lady in the Attic.
The Characters
Alice MacFarlane
A childhood friend of Annie's, Alice has lived in Stony Point all her life. She is divorced and lives next door to Grey Gables in the small but cozy carriage house that used to be the gatekeeper's house for the mansion on the hill. Annie is delighted to reconnect with her long-lost friend.
Annie Dawson
Annie has lived in Brookfield, Texas, for the last 28 years but grew up in Stony Point, Maine. At 49, she is still attractive with her gray-blond hair, but since her husband, Wayne, died of a heart attack last year, her green eyes have lost their sparkle. She doesn't know quite how she fits into this new, but lonely, phase of her life. So she contents herself with her crochet projects and her garden. Still, however, her life lacks focus and meaning.
LeeAnn Sorensen
Annie's daughter LeeAnn lives in Dallas, Texas and has an independent nature. She and her husband, Herb, have 5-year-old twins, John and Joanna. LeeAnn is worried about her mother's well-being but keeps in touch on a regular basis.
Mary Beth Brock
Mary Beth is the owner of the local yarn shop, A Stitch in Time, in the center of town. She has lived in Stony Point her whole life, has never been married and seems to be the self-appointed town mother. It's nearly impossible to keep a secret around her since she knows absolutely everything going on in town.