Road Trip!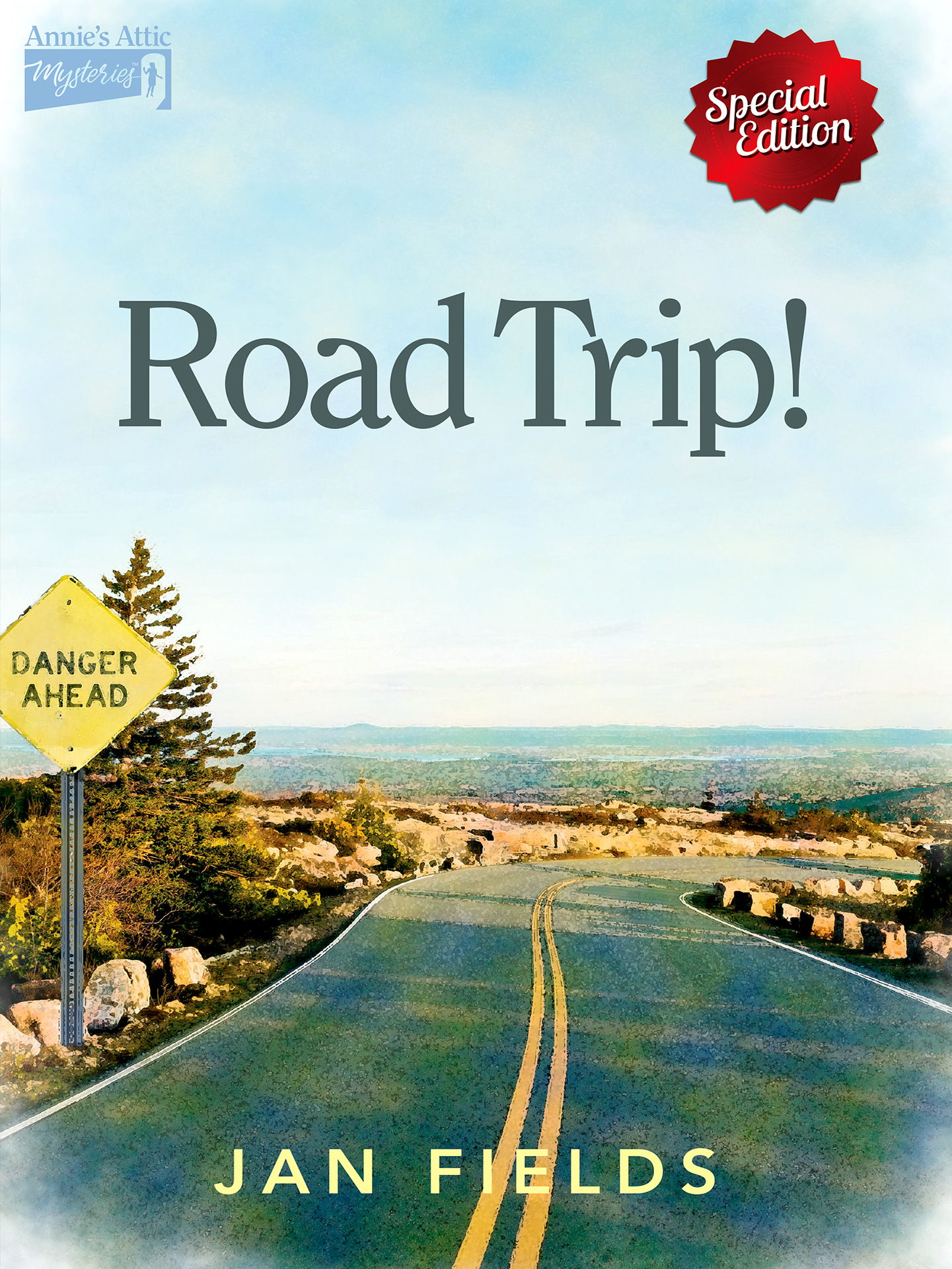 The members of the Hook and Needle Club have made many exciting and adventurous road trips together through the years, but the opportunity to travel to Texas for a needlecraft convention is more than Annie Dawson and her friends can pass up.

For Annie, it's a trip back to her old stomping grounds from her days when she and her late husband, Wayne, ran an automobile dealership. It's been more than three years since Wayne's death and since Annie moved to Stony Point, Maine, to take possession of Grey Gables, her late grandmother's old Victorian home.

Now Annie returns to Texas, as Betsy is being honored at the convention for her ground-
breaking work as a needlecrafter, and many of her works will be on display at a special exhibit.

Accompanying Annie are three of her Hook and Needle Club friends: Mary Beth Brock, Kate Stevens, and Stella Brickson. Everything is going swimmingly until a death in Betsy's exhibit throws a pall on the road trip, and doubly so when Annie and her friends become part of the short list of suspects.

In her first mystery away from the friendly confines of Grey Gables and Stony Point, Annie is drawn into the unseemly incident, and she lends her considerable talent in solving riddles to the handsome police detective assigned to the case.

Will the unlikely sleuths help nab a killer, or will they end up caught in the middle with no way to get out? Join Annie, Mary Beth, Kate, and Stella as they deal with death in Texas on this adventurous road trip!


The Characters
Alice MacFarlane
A childhood friend of Annie's, Alice has lived in Stony Point all her life. She is divorced and lives next door to Grey Gables in the small but cozy carriage house that used to be the gatekeeper's house for the mansion on the hill. Annie is delighted to reconnect with her long-lost friend.
Annie Dawson
Annie has lived in Brookfield, Texas, for the last 28 years but grew up in Stony Point, Maine. At 49, she is still attractive with her gray-blond hair, but since her husband, Wayne, died of a heart attack last year, her green eyes have lost their sparkle. She doesn't know quite how she fits into this new, but lonely, phase of her life. So she contents herself with her crochet projects and her garden. Still, however, her life lacks focus and meaning.
LeeAnn Sorensen
Annie's daughter LeeAnn lives in Dallas, Texas and has an independent nature. She and her husband, Herb, have 5-year-old twins, John and Joanna. LeeAnn is worried about her mother's well-being but keeps in touch on a regular basis.
Mary Beth Brock
Mary Beth is the owner of the local yarn shop, A Stitch in Time, in the center of town. She has lived in Stony Point her whole life, has never been married and seems to be the self-appointed town mother. It's nearly impossible to keep a secret around her since she knows absolutely everything going on in town.