Secrets of the Castleton Manor Library Bundles (24 books)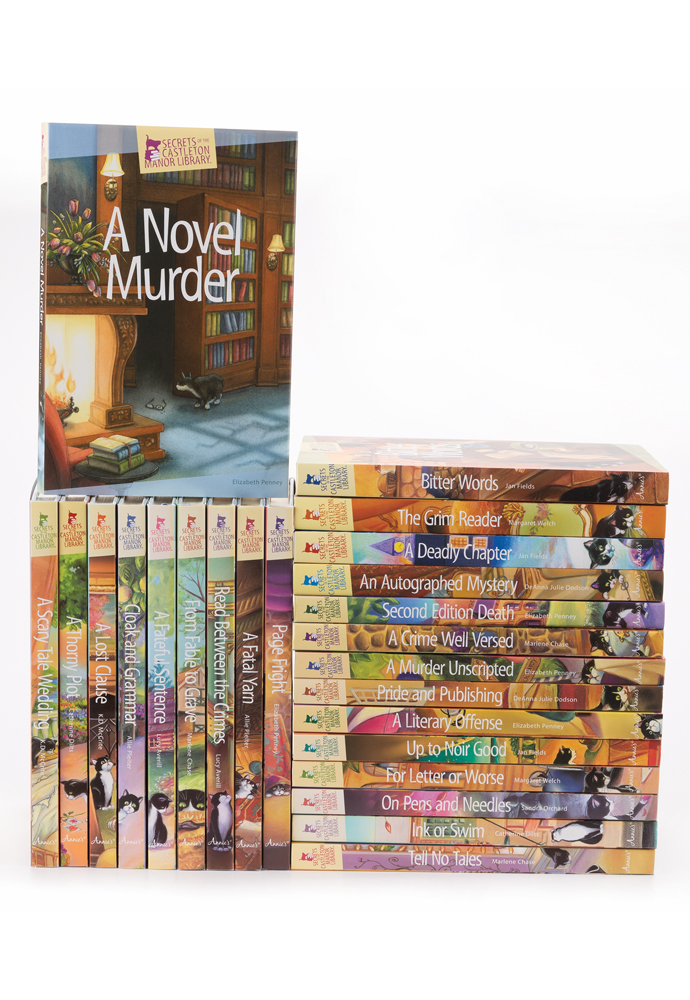 24 Books in this Bundle
Join librarian Faith Newberry as she marries her love of books to a penchant for sleuthing.
You'll love getting to know Faith Newberry and her clever cat, Watson, in the picturesque town of Lighthouse Bay, located on Cape Cod in Massachusetts. After landing her dream job as librarian at Castleton Manor, an upscale literary retreat, Faith is forced to read between the lines and solve the mysteries she finds among the stacks -- including murder.
In each book of the set, Faith, Watson, and the lively members of the Candle House Book Club work to unravel whodunits that might have stumped even Sherlock Holmes. Enjoy the thrill of the hunt with Faith and her friends as they solve shocking crimes, discover dark secrets, and embrace uplifting truths that have long been hidden in the voluminous pages of the Castleton Manor Library. Get all of the books in this bundle for one great price!