This Side of Heaven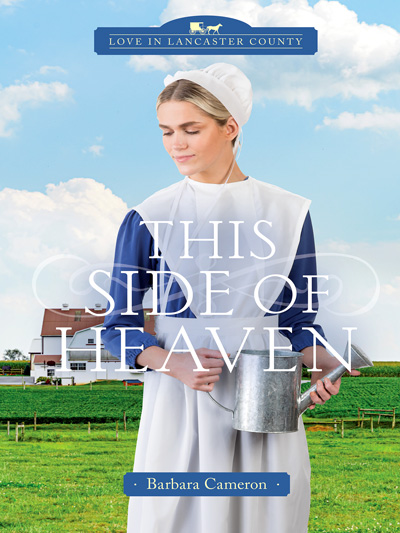 Hannah Stoltzfus is perfectly fine with the way things are. She lives with her Mamm, sells her handmade crafts at a stand at the farmers' market, and has a fine friendship with John Esh. The last thing she wants is to get married. After all, she saw how her Dat treated her Mudder when he was still alive. If that's what marriage is all about, she wants no part of it.

John Esh enjoys their friendship too. But friendship alone isn't what he has in mind for Hannah—because he loves her. If only she could see that marriage can be a beautiful thing. If only she could see herself as a Fraa—his Fraa. But even if she doesn't, he's going to be there for her, no matter what.

Then tragedy strikes, and Hannah's dear Kossin and her Mann are killed in an accident, leaving baby Annie behind. Annie's Mudder Linda wanted Hannah to raise Annie if anything were to happen to her. But Hannah is barely making ends meet as it is. What's more, the local bishop thinks Annie should have two parents. Still, Hannah isn't about to get married—not even if it means getting a Dat for her new Boppli. Caring for Annie, however, opens Hannah's eyes to things she's never realized before. Including just how thoughtful and tenderhearted John Esh is, and the fact that he's there for Hannah and Annie whenever they need him most. Could becoming a Mudder open her heart to love in more ways than one?