A Love for a Lifetime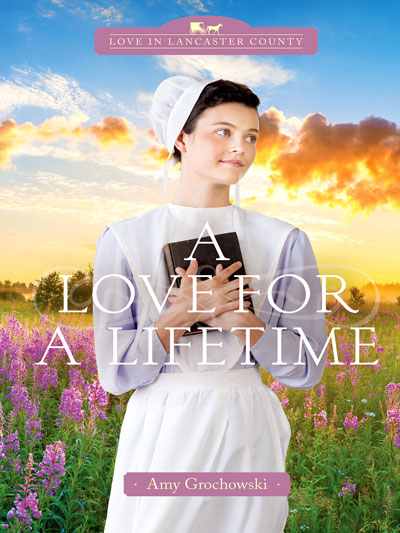 Being the bishop's daughter is not without complications, as Ivy Fisher knows all too well. Her siblings were paired off as soon as they were of marrying age, two of her nieces are already engaged, and one nephew made her a great-aunt at the ripe old age of nineteen. She knows she ought to be next in line for the altar, but after some bad experiences, Ivy has given up on the romantic notion of a man ever loving her for anything other than the benefit of her family's status in the community. Is it really too much to ask to be loved for herself?

When they were children, Ivy Fisher and Zachariah Lapp were the best of friends. But then he accused her of being spoiled. And before they'd made their peace, he moved away with his family without saying goodbye.

Now, Zach is back—and living across the street from Ivy. But rekindling their friendship won't be easy. For one thing, Zach's former accusation still stings. For another, Ivy is still recovering from a broken relationship with a man who was only interested in her because she was the daughter of the bishop. Worst of all, the big sign Zach installed at his grandparents' nursery is diverting customers from Ivy's new flower stand.

It seems that the reappearance of Zach Lapp is turning Ivy's life upside down. But maybe, just maybe, that's exactlywhat Ivy Fisher needs.