Victorian Mansion Flower Shop Mysteries 12-Book Bundle: Series 1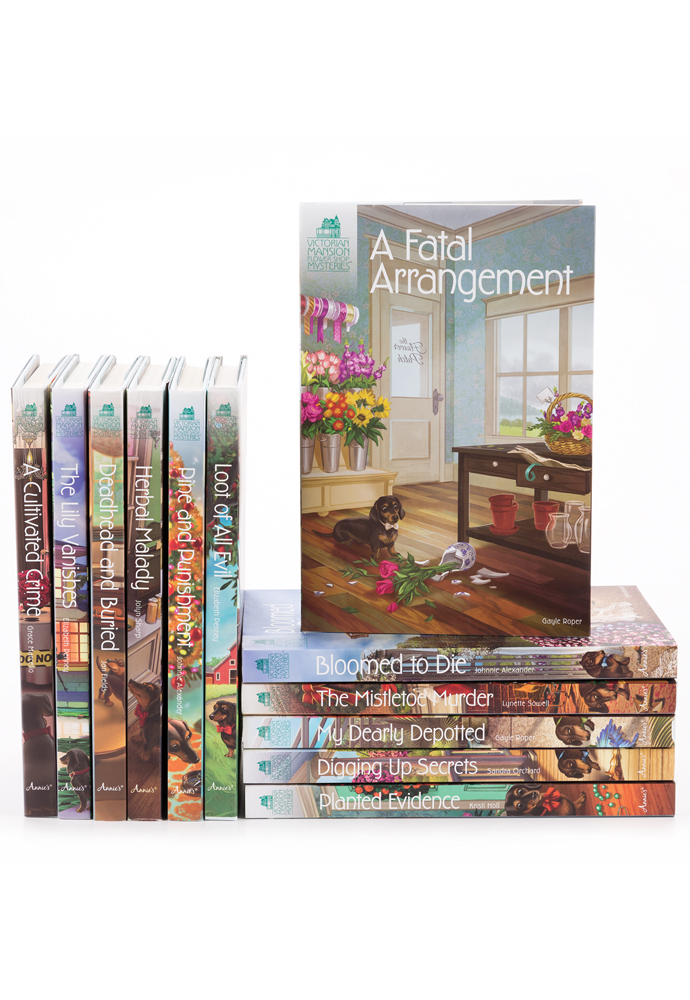 12 Books in this Bundle
Lose yourself in a thrilling bouquet of mystery, clever clues, hidden family secrets . . . and MURDER!
Join Kaylee Bleu and her faithful dachshund, Bear, as they put down roots on Orcas Island in the charming town of Turtle Cove, Washington. After working for years as a plant taxonomist and forensic botanist in Seattle, Kaylee turns over a new leaf by purchasing her grandmother's Victorian mansion flower shop, The Flower Patch, and cozy farmhouse, Wildflower Cottage. When Kaylee returns to the quaint village it feels like she's coming home.


Kaylee and her new friends in the Petal Pushers garden club share a love of plants and a good mystery -- and they find them both in spades in this idyllic setting in the Pacific Northwest. Marvel in the island's natural beauty as Kaylee and her friends seek to root out mysteries that seem to grow like weeds in the otherwise peaceful setting of Turtle Cove. Get all of the books in this bundle for one great price!

This bundle includes the first 12 books of the series.