Burning Danger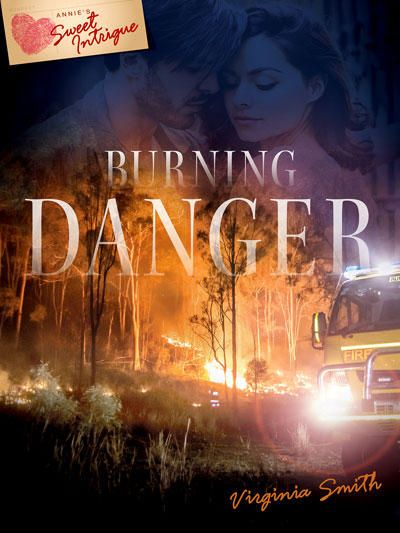 Madeline LaCroix once thought she had everything. A job she enjoyed in sunny California. A beautiful new home she was about to move into. And, best of all, a fiancé with whom she couldn't wait to spend the rest of her life. Three weeks before her wedding, Maddie's dreams were blown apart when an arsonist set fire to a home improvement store, killing the man she adored and badly injuring her.

Now, scarred emotionally and physically, Maddie has started over in northern Maine. She may have put distance between herself and the scene of the tragedy, but when fires start breaking out, all the fear and guilt come rushing back. She's sure an arsonist kindled the blazes to torment her, but no one believes her. Not even the kind sheriff's deputy she's trying very hard to keep at arm's length . . .

Deputy Sheriff Joe Burrows is used to dealing with victims of crimes, but he's not sure what to make of beautiful forest ranger Maddie LaCroix. She's convinced there's an arsonist in the town of Spenceport and that she's his target, but Joe has researched her past. It was her testimony that put Peter Brenton behind bars—which is where he is, right now, in a California penitentiary.

Joe can't deny that Maddie brings out his protective instincts. But something about the haunted, enigmatic woman speaks to him in a way he's never experienced. Joe is determined to find the source of the fires to save lives and set Maddie's mind at ease. More importantly, he'd like to find a way into her heart, if she'll let him.