Dangerous Prospects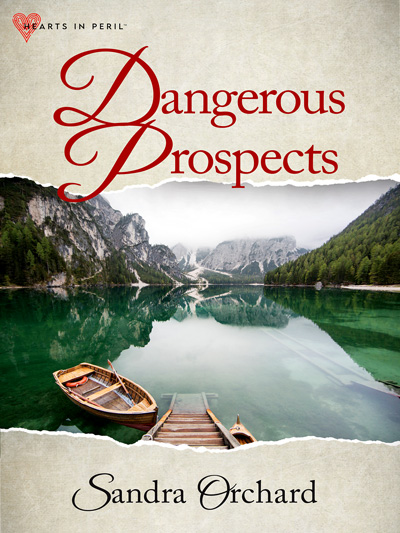 School teacher Angie Caldwell has been independent and resourceful her entire life. Abandoned to the foster care system at a young age, her only known remaining family is an estranged uncle. When the long-lost relative summons his niece to his hospital bedside out of the blue, Angie vows to do everything in her power to reach her uncle before it's too late, hoping their reunion might lead to reconciliation. But at such late notice, flight choices are limited and Angie isn't too impressed with the only available option. Accepting the risk, she reluctantly boards a tiny, independent aircraft—which has clearly seen better days—only to have her worst fears come to life when the plane is shot down over the Northern Ontario wilderness.
Unknown to Angie, professional engineer Gabe Blake has been hired to provide expert testimony in a case against her uncle's small mining operation in the wake of an industrial catastrophe.
Years ago, Gabe's brother died in a hunting accident because Gabe didn't follow his gut. When their plane goes down, Gabe is determined not to repeat his past mistake, especially when he's certain the crash was no accident, and the perpetrator will reach the site to finish off the passengers long before rescuers arrive. Angie is equally adamant that the best course of action is to remain with the plane, and the life of a teenage girl with a serious medical condition hangs in the balance.
Lost in the treacherous wilderness, Angie, Gabe, and their temporary charge fight the elements, those sent to track them down, and rapidly dwindling resources. With time running out, they must work together in order to survive.