Where Hope Blooms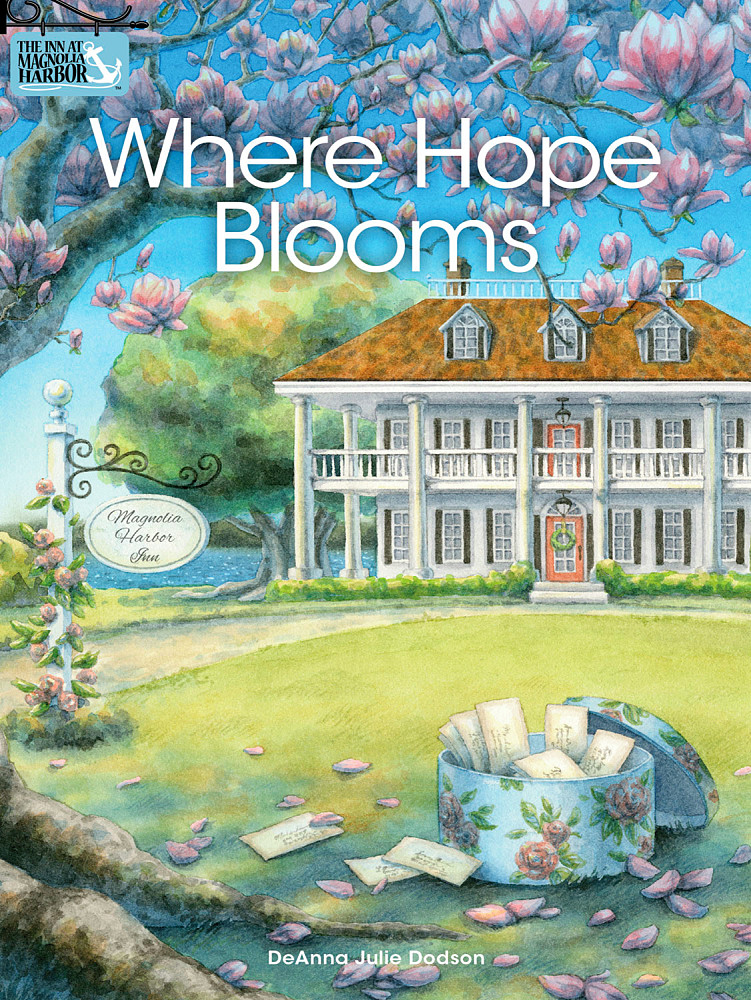 Spring has sprung in Magnolia Harbor, South Carolina, and the owners of the Magnolia Harbor Inn -- sisters Grace Porter and Charlotte Wylde -- are preparing to welcome new guests, who can't help but bring their real-world problems along on vacation.


Madison Fields knows she's supposed to have fun at her college reunion, but she's filled with dread. What if she encounters the guy whose life she ruined with one cruel move fifteen years before? She certainly doesn't deserve his forgiveness, especially when she can't even forgive herself. Can the mysterious letters she finds in an old hatbox in the lobby help her come to terms with the past?


Sarah O'Donnell has been planning the wedding of her dreams her entire life, but just before her big walk down the aisle, her fiancé called the whole thing off. Groom or no groom, she is determined to enjoy the trip planned for the honeymoon, and a flirtatious fellow guest at the inn provides a welcome distraction from her misery. When Sarah's now ex-fiancé has the audacity to follow her to Magnolia Harbor, she must choose between her pride and her heart.


Meanwhile, inn co-owner and chef, Charlotte, has problems of her own. After a difficult breakup, she decides to hire a matchmaker to help her find true love. She reconsiders that decision when she walks into her first blind date and finds the last man she ever wanted to see waiting at the table: the man who tried to ruin her career years earlier.


Hope and healing are always in bloom at the Magnolia Harbor Inn. Will the old mansion work its magic and inspire in these women the courage they need to let go of the past, follow their hearts, and embrace the unexpected?
The Characters
Grace Porter
A Southern woman through and through, hospitality runs deep in Grace's veins. When the grand antebellum mansion in her hometown of Magnolia Harbor, South Carolina, was up for auction seven and a half years ago, Grace (now age 47) knew purchasing the estate with her sister, Charlotte, and remodeling it to become the Magnolia Harbor Inn was her new calling.

While she'd enjoyed many years of success working in the corporate world, the long hours and constant hustle of life in Charleston had taken its toll. Plus, it had been no small feat raising her son, Jake, on her own after a tragic accident took the life of her beloved husband when Grace was just 26 years old.

Now that Jake was grown and making a life of his own, Grace was happy to trade in the traffic jams for relaxing strolls along the sparkling shoreline of Lake Haven. Maybe she'd even wander down the lane to visit her handsome new neighbor, Spencer Lewis, who recently bought Blossom Hill Farm. A friendly gesture that Grace knew her aunt Winnie would surely approve of, but not before checking to make sure each guest at the inn has everything they need.
Winnie Bennett
With an incredible knack for knowing what others need, often before they do, Winnie's intuitive nature, gentle spirit and worlds of wisdom are appreciated not only by her nieces, Grace and Charlotte, but by the guests who come to stay at the Magnolia Harbor Inn. At 69 years old, Winnie lives a fun, fulfilling and active life. She enjoys taking daily walks over to the inn, which is less than a mile away from the home she shares with her husband, Gus, and meeting up with The Busy Bees Quilting group to handcraft beautiful blankets, table runners, wall hangings and more.
Charlotte Wylde
Thirteen years younger than Grace, Charlotte is a smart, savvy and sensational chef who loves mixing up homemade dishes for the guests at the Magnolia Harbor Inn. In fact, purchasing the inn with her sister was just the step Charlotte needed to get out of Charleston's cutthroat restaurant business and into running the inn's kitchen as she sees fit. When she's not piping ganache onto her freshly baked pastries, Charlotte is penning recipes for her next cookbook--she already has three that made the best-seller list!