Antique Shop Mysteries Bundles (12 books)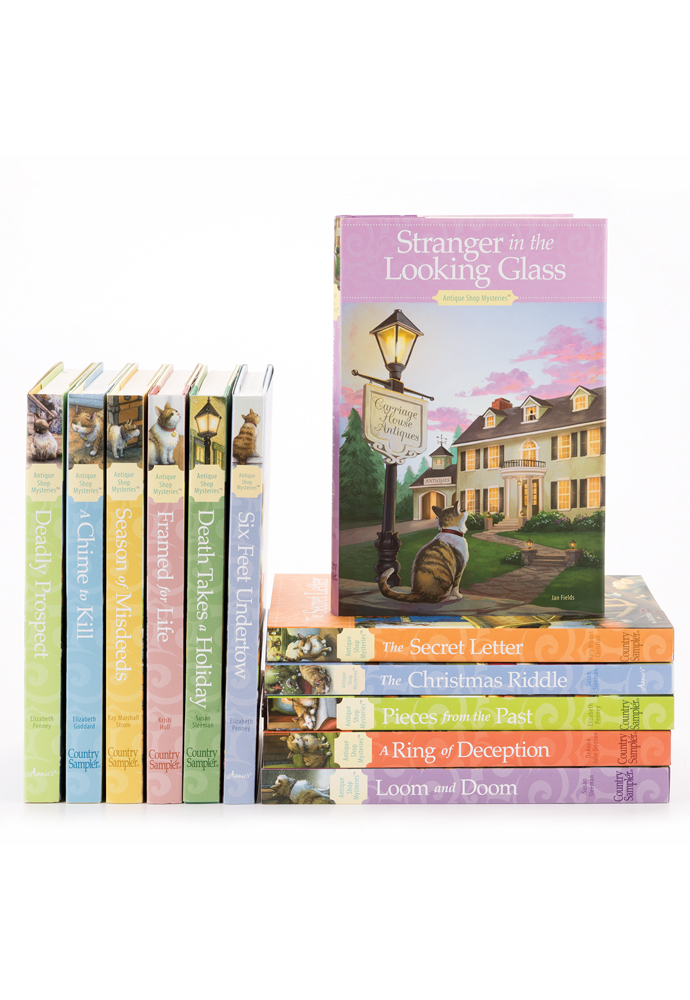 12 Books in this Bundle
Come with us to a quaint seaside village where life moves at a gentler pace . . . and old mysteries are just waiting to be revealed.
Follow along with Maggie Watson in the charming town of Somerset Harbor on the coast of Maine as she unearths a treasure trove of antiques and adventure. After inheriting the Carriage House Antiques shop and Sedgwick Manor, a 19th-century Colonial Revival mansion, Maggie finally understands exactly what her beloved aunt meant when she said, "All antiques are filled with stories -- secrets just waiting to be discovered."
Maggie and the lively members of the historical society set out to unravel mysteries that have been tucked away for centuries in antiques, artifacts, and heirlooms as rare and unique as the tales they hold. Enjoy the thrill of the hunt with Maggie and her friends as they reveal shocking secrets and heartwarming truths that have long been hidden in these relics of the past. Spine-tingling suspense, sudden twists and turns, salt-of-the-earth characters, and heartwarming romance are all woven into these captivating stories. Get all of the books in this bundle for one sensational price!