Wedding Bells Ring Book Bundle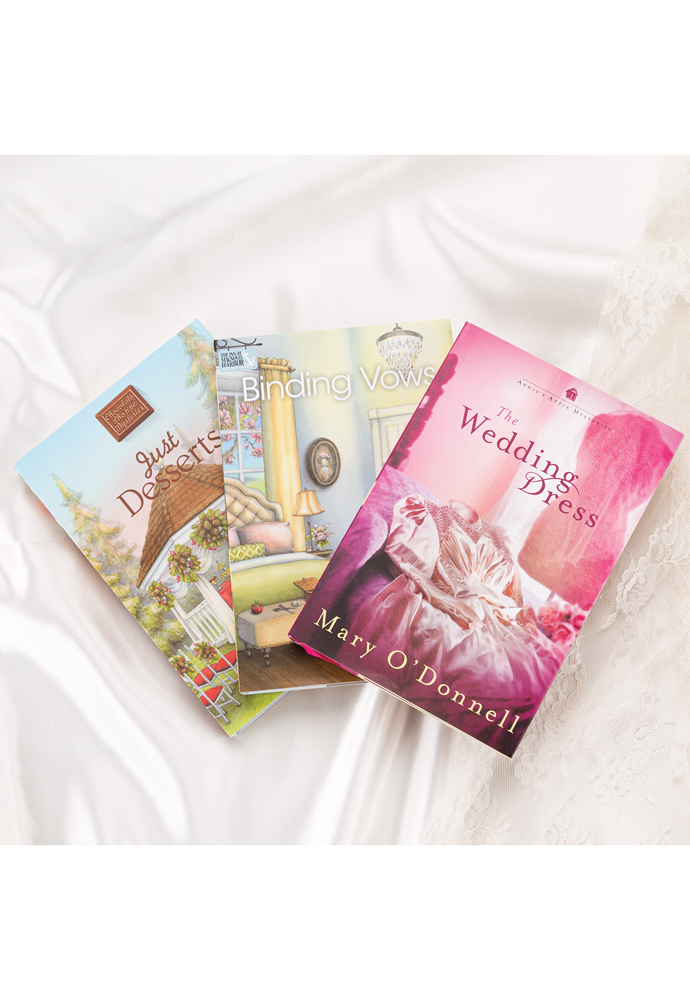 3 Books in this Bundle
You'll be head over heels for the stories in this wedding-themed book bundle!
Lose yourself in the captivating, wedding-themed novels featured in this book bundle. Binding Vows will sweep you away to the romantic Magnolia Harbor Inn located on the beautiful shores of Lake Haven, where you will find a story filled with hope, humor, and a sweet romance that leads to someone saying "I do."


In The Wedding Dress and Just Desserts, you'll be hot on the trail of unscrupulous crooks who are engaged in a bouquet of nefarious activities -- including murder. Get all of these books now for one spectacular price and you'll soon be reading happily ever after!