Murder by the Block Club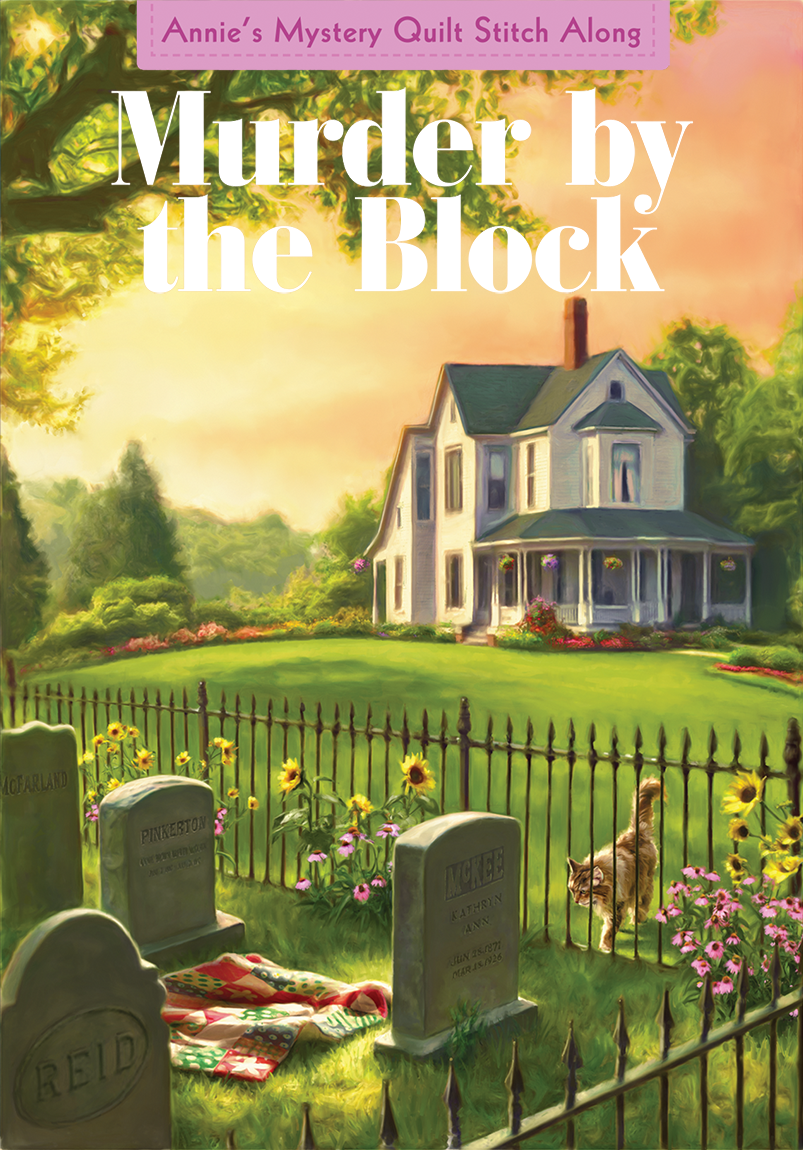 12 chapters in this Club
Help April catch a crafty killer!
Newspaper photographer, occasional reporter, and blogger of found art, April York has a knack for seeing beauty in ordinary places in New Holly, Tennessee, and she believes every picture tells a story. But when April's boss at the New Holly Dispatch assigns her to do a feature on her former beau, hotshot architect Jarrod Stegman, the story doesn't end well.

Taking a detour through a cemetery to photograph a mausoleum after her interview with Jarrod, she spies a bit of cloth sticking out of the crumbling structure. It looks like part of a handmade quilt, but when she tugs it free, April finds so much more than she bargained for . . . the dead body of local mystery author Olga Lowry!

With her curiosity in high gear—and her boss hounding her for a report—she starts digging into Olga's life. It doesn't take long to discover that the author had plenty of enemies, and someone clearly isn't happy that April is poking at the case. With the help of her housemate, Maddy, and a feisty Maine coon named Boomer, April tries to piece together the clues. Can she find out who murdered the cantankerous author before hers is the next body found in the cemetery? Can YOU figure it out before she does?
READ IT. STITCH IT. SOLVE THE MYSTERY!
Join other mystery-loving quilters and solve a murder mystery—one block at a time!
READ IT
Each month members receive one chapter of this thrilling cozy mystery e-book, along with one related quilt block pattern. Both provide clues as the plot unfolds, and the race to solve "whodunit" is on!
STITCH IT
Sew one block each month, share your thoughts about the story, meet like-minded quilters, and post pictures of your completed blocks.
SOLVE THE MYSTERY
At the end of the year, the crafty killer will be revealed and you will have a beautiful story quilt.
The Characters
April York
Photographer and art blogger April York can find beauty in the most unlikely of places, including her small town's historic cemetery. But when she discovers a beautiful quilt poking through a hole in a mausoleum that presumably hadn't been used in decades, it leads to another—less pleasant—discovery: the body of best-selling author Olga Lowry. April starts digging for clues about the author's untimely demise and learns that more than one person in her small town has skeletons in their closet.
Maddy Wilson
Newspaper columnist Maddy Wilson spends most of her time focused on farmhouse style and DIY decorating with vintage finds. But when her best friend and fellow coworker, April, unearths the biggest mystery their little town has ever seen, she is quick to jump in on the detective action.
Ruth Lawter
Avid gardener and president of New Holly's historical quilt society, 75-year-old Ruth Lawter is known for her sweet nature and abundance of energy. She lives in the cottage down the road from April and Maddy, and she always has a kind word for everyone . . . except Olga Lowry. What exactly was the nature of their relationship, and could the kindhearted older woman actually be capable of murder?
Tom Harmand
Olga was known to be a difficult author, one who often failed to show up for scheduled book signings and interviews. She treated others in the publishing business with disdain and did not care what it cost her in terms of fans. The owner of the Book Nook, Tom Harmand, has experienced her unabashed contempt and fickle nature on more than one occasion. His dislike for her as an author is no secret, but April wonders if there's more to his bitterness than meets the eye.
Detective David Vane
New to town, the mysterious Detective Vane has seemingly had it in for April since their very first meeting, when he discovered her at his crime scene and learned she was part of the media. But April suspects there is more behind the detective's hostile behavior and his tenacious attempts to keep her from digging up clues about the victim. As she uncovers information about his past, she can't help but wonder if he's hiding a deadly secret.