Frankincense and Murder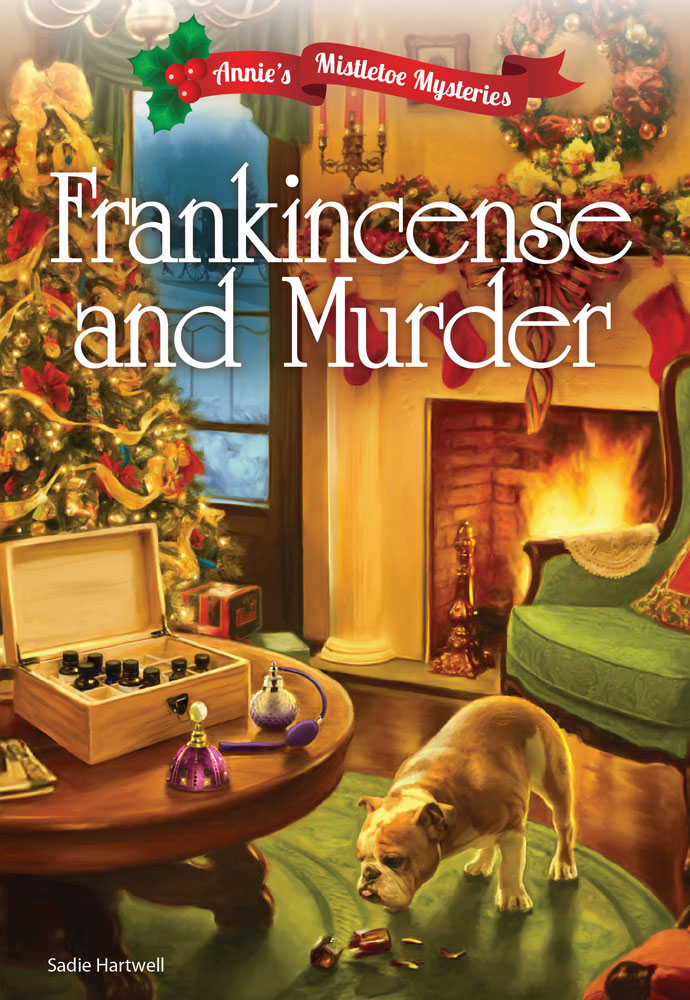 Liz Eckardt, owner of the Olde Mansion Inn bed-and-breakfast in Indiana's Amish country, is looking forward to a quiet Christmas with her friends. She has no guests booked and is ready for a relaxing staycation—until perfume chemist Jasper Boone and his pregnant wife, Maia, turn up on her doorstep in need of a room. Remembering another innkeeper in history who once refused such guests, Liz welcomes them with open arms. A winter storm soon ushers in another surprise visitor, an unpleasant jeweler named Mel Crippen who is sorely lacking in Christmas spirit. When Elvis impersonator Bart Salazar, a.k.a. the King, arrives, Liz's hope for a few silent nights is definitely over.


Nevertheless, all is merry and bright until a guest's car is burgled. And the trouble is only beginning. When things take a deadly turn, more than one guest falls under suspicion. Liz knows it's time make a list of likely culprits and check it twice, especially when the sheriff arrests who Liz believes to be the wrong man. Can she catch the real killer and reunite an innocent man with his family before the arrival of his child? Or is Pleasant Creek destined for a not-so-merry Christmas?