A Pattern for Murder Club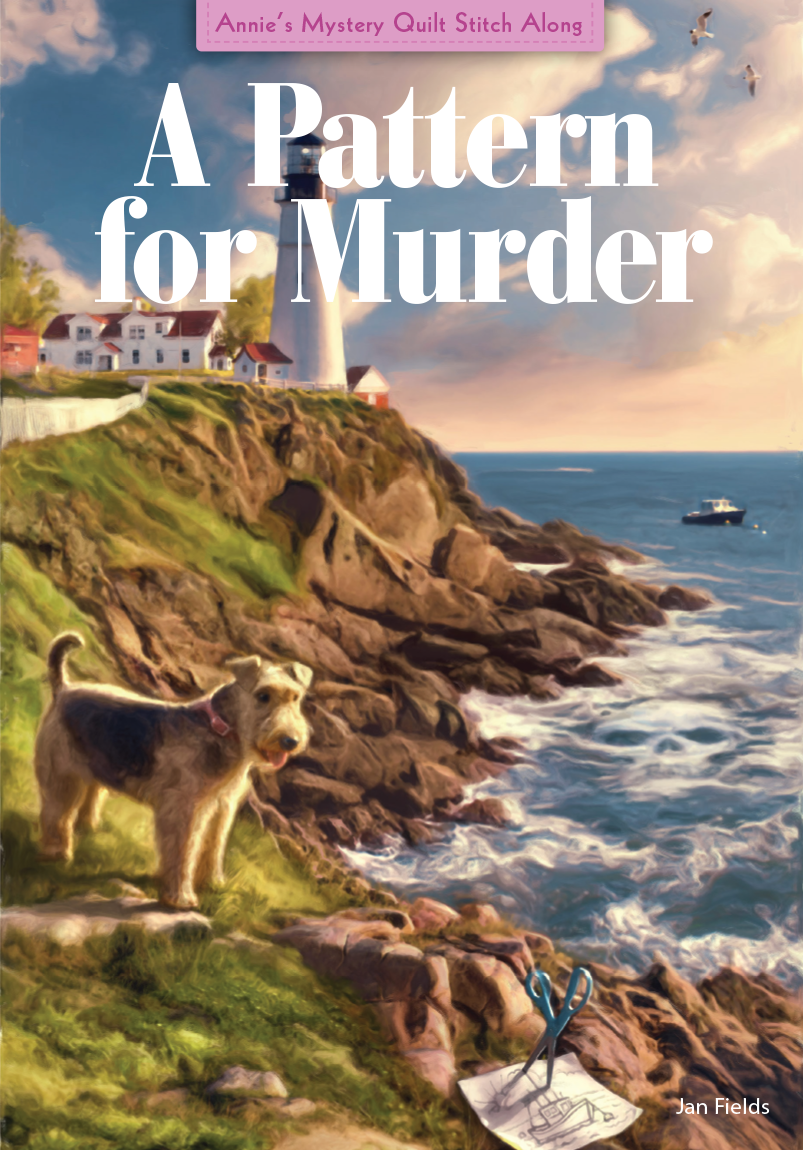 12 chapters in this Club
Welcome to Seapoint, Maine, a charming coastal town that works hard to hold onto its history . . . and keep its secrets buried.
When genealogist and history buff Hannah Davis moved to the quaint town of Seapoint, Maine, to work as a guide at the old Seapoint Lighthouse—the same lighthouse where her great-grandfather once worked until he died under mysterious circumstances—she had no idea that her new job might one day land her in the middle of a criminal investigation. The pay isn't much, but the job comes with a small apartment on the second floor of the keeper's cottage, and it allows Hannah ample time to spend on her fledgling genealogical business when the lighthouse and museum are closed. Researching the town's history, helping others trace their ancestry, and solving the mysteries of the past are her passions. But nothing could've prepared her for the kind of mystery that develops right outside her front door -- a murder mystery!


After local busybody and head of the Seapoint Chamber of Commerce, Enid Fletcher, meets an untimely demise on the rocky beach below the lighthouse, it appears to Hannah that just about everyone in the small town had a reason to dislike her. But who would go so far as to push Enid off a cliff? Join Hannah, along with her best friend and quilt designer, Lexi Reynolds, as they follow the clues and try to catch a clever killer before someone else is history.
READ IT. STITCH IT. SOLVE THE MYSTERY!
Join other mystery-loving quilters and solve a murder mystery—one block at a time!
READ IT
Each month members receive one chapter of this thrilling cozy mystery e-book, along with one related quilt block pattern. Both provide clues as the plot unfolds, and the race to solve "whodunit" is on!
STITCH IT
Sew one block each month, share your thoughts about the story, meet like-minded quilters, and post pictures of your completed blocks.
SOLVE THE MYSTERY
At the end of the year, the crafty killer will be revealed and you will have a beautiful story quilt.
The Characters
Hannah Davis
Genealogist and history buff Hannah Davis loves working as a docent at the Seapoint Lighthouse. Her great-grandfather, Robert Morton, was the last lighthouse keeper at Seapoint before the Coast Guard took up care of the light in the late 1940s—after Robert died on the job under mysterious circumstances. Connecting with her family's past, researching the town's history, and helping others trace their ancestry are her passions. She's even run her own DNA through multiple online DNA searches just for fun. But the fun comes to a screeching halt when a new kind of mystery develops right outside her front door—the murder of local busybody Enid Fletcher.
Lexi Reynolds
Hannah's best friend, Lexi Reynolds, runs the Seapoint Lighthouse gift shop, located next door to the museum. Lexi is a lifelong resident of Seapoint and knows just about everyone in town, but her interest in history is limited to quilting techniques. An avid quilter, she sells her creations online and through local stores. She's always working on her next big design, which results in her having pockets full of slips of paper with sketches on them. Things become complicated for Lexi when one of those sketches gets mixed up in the murder investigation.
Enid Fletcher
As head of the Seapoint Chamber of Commerce and owner of Shipside Antiques, Enid Fletcher did not like the fact that Hannah was delving into what Enid considered the more "sordid" moments in the great history of Seapoint, and she made no secret about it. Strong-willed and prone to policing the town to try and shape it into her idea of gentility, Enid often rubbed people the wrong way. Who did she push too far?
Stephen Boyd
Handsome, 39-year-old Stephen Boyd is a third-generation lobsterman. He and his sister co-own The Lobster Bite, a food truck that parks at the lighthouse every day during tourist season at lunchtime. Stephen is loyal and bold about nearly everything in life—except expressing his deep feelings for Hannah. When the police discover a clue on Enid's body that links back to Stephen, he becomes their prime suspect. But Hannah can't believe her good friend could be capable of murder . . . or could he?
Sarah Boyd
Sarah Boyd runs a food truck, The Lobster Bite, that she co-owns with her brother. Enid Fletcher was never nice to Sarah and made it no secret that she wanted the city council to ban food trucks in the area to encourage tourists to patronize the brick-and-mortar restaurants. Did Sarah cross the line in order to save her business?
George Alcorn
Retired lobsterman and an old friend of Hannah's father, George Alcorn is a family man with a big heart. He even helped Hannah get the docent job at the lighthouse, but he doesn't seem too upset about Enid's suspicious demise. It's no secret that he didn't appreciate Enid's insistence in meddling in the businesses of the town or her efforts to restrict lobster fishing, but Hannah can't imagine him committing any crime—much less murder.
Patsy Warren
Widow Patsy Warren hires Hannah to do a genealogical search for her. What Hannah discovers about her family and how it relates to the town shocks her. Are Patsy's secrets somehow tied to Enid Fletcher?