Patchwork of Lies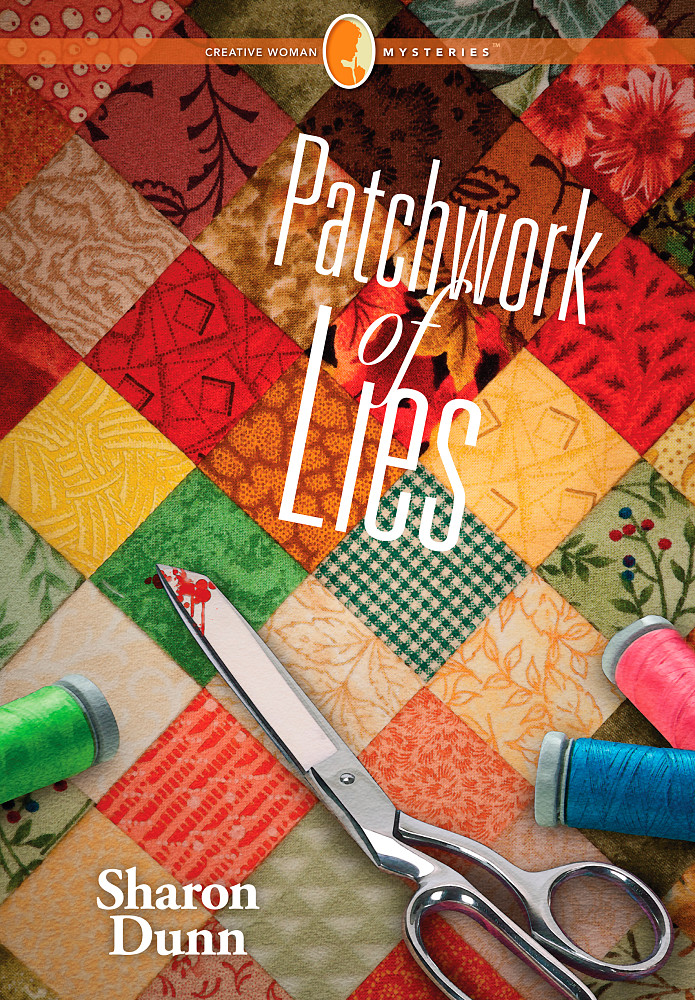 Apple Grove is preparing for the inaugural autumn Apple Festival, and the town is abuzz with excitement as tourists arrive for the four-day event. The festival, highlighted with a street craft fair, a weekend parade, and a concert by pop star Angel Lewis, becomes the focus of a murder investigation when a body is discovered beneath one of the floats.
Shannon McClain, owner of Paisley Craft Market & Artist Lofts, is pushed into the investigation when she first discovers a burglary-in-progress at the Apple Grove Inn owned by Betty Russo, a member of the Purls of Hope knitting group. Is it purely coincidence that the two crimes occurred so close together, or is there some sort of sinister connection between them?
Betty is emotionally distraught by the burglary and by the arrival of a mysterious box of quilts crafted by her sister, Helen, but containing no message. Estranged from the family when Betty was only a child, Helen hasn't been heard from in more than forty years, and Betty's hope for reconciliation hangs in limbo. Could the box of quilts mean Helen has died, leaving Betty to mourn for a sister she barely knew?
Shannon, as the only witness to the burglary, feels shadowed -- as if the criminal is out to eliminate her threat to his freedom. But the discovery of a murder raises the stakes to a deadly game of cat and mouse -- and Shannon isn't sure if she is the cat or the mouse.
Michael Stone, the dashing security consultant who is providing security for the young singer set to headline the festival's concert, warns Shannon to watch her back, but the fiery Scot once again finds herself in the crosshairs of danger as she plunges into the mysterious crimes. Join Shannon and the Purls as they work to sort out this Patchwork of Lies.
The Characters
Shannon McClain
Shannon is an avid beader -- running her own custom jewelry business. She thrives on expressing her talents through her one-of-a-kind creations. She is headstrong and can be stubborn at times. But she's best known for her sensitivity to the feelings and needs of others, and for her beautiful smile. Widowed at only 37, she draws strength and inspiration from her two teenage children, but worries about their future. She knows she needs to move on with her life ... but she never expected anything like this mysterious inheritance!
Michael Stone
A striking and personable 42-year-old, Michael is 6 feet 2 inches, with straight black hair and striking blue eyes. He owns an elite security consulting firm with many long-reaching connections to nearly all levels of industry and politics. He is strongly attracted to Shannon from the moment he meets her, but unwilling to reveal his secrets, which raises a barrier between them. Death has followed people he's loved, having lost his wife as a result of his dangerous career -- and he is unwilling to trust his heart again. This will change with Shannon, though he tries to hold her at a distance for a long time.
Morgan Lombardi
Morgan is the manager of the craft market and quite the expert at card making and stamping. She is most unhappy to have Shannon on the scene as her new boss but she hides it well. What dark secret lurks behind her friendly façade?
Alec McClain
Alec has his father's calm, thoughtful nature. He is a good son and very supportive of his mother's quest to learn the truth about her past. When he's not out with his friends, or studying for his classes, he enjoys fishing, something his father taught him to do years earlier.
Lara McClain
Lara has inherited her mother's flashpoint temper. But she also inherited her mother's creative talents and is an expert crocheter. Lara possesses a rare talent for noticing things others miss -- seen as well as unseen. This makes her a great asset to her mother throughout the series as Shannon is drawn into the mysteries of Apple Grove.
Deborah Waters
Deborah was Shannon's grandmother's cook and confidant for more than 30 years. She becomes a comforting presence in Shannon's life, helping her adjust to life in America. Deborah is thrilled that Shannon has inherited the crafts mall. An avid quilter herself, she and Shannon find much to talk about.